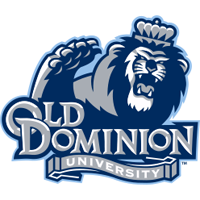 Old Dominion University football trailed 28-21 entering the fourth quarter to Vanderbilt but the Commodores pulled away in the final frame for a 42-28 win over the Monarchs Saturday night at Vanderbilt Stadium.
Trailing 28-14 at halftime, Poncho Barnwell fell on a fumble in the end zone to cut the Vanderbilt lead to 28-21 midway through the fourth quarter.
The Commodores responded with Johnny McCrary touchdown passes and C.J. Duncan in the fourth quarter for a 42-21 lead.
Taylor Heinicke led the Monarchs on one final touchdown drive late in the fourth quarter as Ray Lawry ran in for a two-yard touchdown, his 12th of the season.
Vanderbilt recovered the ensuring onsides kick to clinch the game.
Vanderbilt took the first lead of the game with an 11 play, 75-yard drive as Johnny McCrary connected with Nathan Marcus for a seven-yard touchdown pass.
After the ODU defense forced a punt, the Monarchs drove 80-yards in just five plays capped by a 30-yard touchdown pass from Heinicke to Marques Little.  The big play on the drive was a 42-yard catch from Antonio Vaughan on third and five.
The Commodores took a 14-7 lead on a seven-yard touchdown run by Ralph Webb, capping a 14 play, 86-yard drive.  A pair of 15-yard penalties on the Monarchs kept the drive alive.
Vandy made the score 21-7 with two minutes left in the first half on a five-yard touchdown toss from McCrary to Steven Scheu.
ODU quickly countered with an four play, 70-yard drive as Heinicke hit Antonio Vaughan for an eight-yard touchdown.  Heinicke hit David Washington three times on the drive for 72-yards.
Vanderbilt ended the half with a four play, 73-yard drive with a McCrary touchdown pass to Latavious Rayford with two seconds left on the clock for a Vandy 28-14 halftime lead.
Heinicke finished the day 21-of-36 for 291-yards with two touchdowns and an INT. Lawry rushed eight times for 12-yards and a touchdown while Heinicke added 25-yards on the ground.
Vaughan led ODU with five catches for 90-yards and his C-USA 10th receiving touchdown.  Washington and Zach Pascal had five catches apiece.
Fellonte Misher led ODU with a career-best 12 tackles while D.J. Simon tied his career-high with 11.
Notes: Junior guard Tyler Burns started for the first time in his career at right guard … This was the first game against an SEC opponent in school history and the fourth against a school from the Power Five (Maryland, Pittsburgh, UNC) … True freshman Isaiah Worthy started for the first time in his career at linebacker … True freshman Jonathan Duhart started for the first time in his career at wide receiver … True freshman Marques Little caught his seventh pass of the season and third TD with his first quarter touchdown … Poncho Barnwell's defensive touchdown was ODU's first since Craig Wilkins INT touchdown in 2010 … Antonio Vaughan caught his 10th touchdown pass of the season to give him 31 for his career to break Nick Mayers' record for career TD grabs … Reggie Owens had his first sack of the season and forced a fumble to give ODU the ball in the third quarter … Fellonte Misher had a career-best 12 tackles while D.J. Simon tied his career-best with 11.