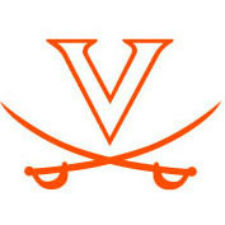 Not even the most rabid UVA fan thinks the Cavs will give seventh-ranked UCLA any kind of game in their season opener on Aug. 30 in Scott Stadium.
Senior wide receiver Darius Jennings thinks Virginia can shock the world and pull off the big upset.
"They're a great team. There's no way around that. It's going to be a fight. It's going to be a tough game. But I feel as though if we focus on ourselves, if we find ways to get better each day, just focus on things that we do best, I like our chances," said Jennings, and he's not alone in that line of thinking.
"It's one of those situations where no one expects you to win, so why not go out there and really bust our tails and shock the world? It's one of those situations where we can really gain some attention and really get our season kickstarted," said junior defensive tackle David Dean.
UCLA, coming off a school-record-tying 10-win season in 2013, culminating in a dominating 42-12 win over UVA's in-state and ACC rival, Virginia Tech, in the Sun Bowl, will come in as a prohibitive favorite, with starting quarterback Brett Hundley getting heavy Heisman hype. If nothing else, having the Bruins on the schedule in Week 1 has colored the offseason in a good way for Virginia football.
"It made us realize that this isn't going to be easy," said junior defensive end Eli Harold. "When you're starting out with a Division I-AA school, you're kind of lackadaisical in camp, like, OK, we know we're going to win. Coming in against a Top 10 team, you've got to put all your eggs in the basket and go.
"We haven't taken a day off since spring ball," Harold said. "I feel like everyone's bought in compared to last year, everyone's grown up. I see a light at the end of the tunnel. We can't relax any more. We've got to attack full force. Having a team like UCLA on the schedule will really set the tone and tempo for the season."
Senior defensive back Demetrious Nicholson says fans shouldn't sleep on the 2014 'Hoos.
"We've got a lot of seniors on our team, so there's going to be a lot expected from us," Nicholson said. "We all know what to do out there. We're experienced. We're going to be prepared, we're going to fly around, and we're going to know what to do when it's time to play."
– Column by Chris Graham