#20 UVa. jumped out to a 20-5 lead in the opening 10 minutes, then coasted, perhaps a bit too much, in defeating Boston College 77-67 Wednesday night in Charlottesville, Va.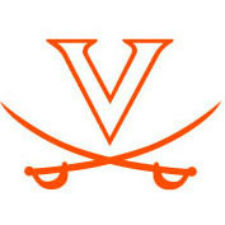 The 'Hoos (18-5, 9-1 ACC) led 40-21 at the half, led by as many as 21 early in the second half, and still led by 19 with 4:47 to go, but BC (6-16, 2-7 ACC) got back into the game with a 15-2 run that cut the margin to six at 73-67 when Garland Owens hit a three from the right corner with 37.2 seconds left.
Malcolm Brogdon sank a pair of free throws with 36 seconds left to push the lead back to eight at 75-67. Olivier Hanlan missed a runner in the lane, and Akil Mitchell, fouled on the rebound, made 1-of-2 free throws to make it 76-67 Virginia with 30 seconds left.
Joe Harris stole a Joe Rahon pass with 16 seconds left and made 1-of-2 free throws to push the lead back to 10.
Sam Donahue missed an open three with 11 seconds left, and BC missed two shots on offensive rebounds before Mitchell cleared the boards as the clock expired.
The usually stingy Virginia defense allowed the usually anemic Eagles 46 second-half points. BC shot 55.5 percent (15-of-27) in the second half after hitting just 39.1 percent of its shots (9-of-23) in the first half.
The game was also marred by unusual whistle-happiness on the part of game officials Roger Ayers, Brian Dorsey and Sean Hull, who assessed a combined 51 fouls on the two teams, who each had come in having seen an average of around 34 fouls called per game this season.
Neither team exactly took advantage of the opportunities presented by all the fouls. Virginia was just 19-of-34 from the foul line (55.9 percent), while Boston College was at 50 percent (10-of-20) from the stripe.
Both teams ended up shooting 48 percent from the field. UVa. was 4-of-14 (28.6 percent) from three-point range, while BC was 27 percent (9-of-27) from long range.
Virginia owned the boards, outrebounding Boston College 40-27.
Brogdon led the Cavs with 17 points, 11 rebounds and seven assists. Justin Anderson and Anthony Gill each chipped in 13.
Ryan Anderson led the Eagles with 20 points on 8-of-11 shooting.