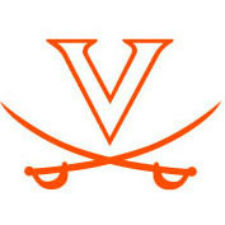 UVA head baseball coach Brian O'Connor has announced his team's schedule for the 2014 fall season. The fall schedule consists of a pair of exhibition games and the team's annual intrasquad Orange and Blue World Series, culminating in a ring ceremony on Oct. 18 to commemorate the 2014 NCAA national runner-up team.
The Cavaliers will host the Ontario Blue Jays on Sept. 23 (4 p.m.) and Towson on Sept. 28 (noon) in exhibition play.
Per NCAA regulations, the Cavaliers' fall exhibition game with Towson will count toward Virginia's 56-game regular season for the 2015 season, but the outcome of the game will not count toward the Cavaliers' win-loss record in 2015. UVa will play 55 regular-season games in the spring.
The Orange and Blue World Series begins Sept. 30 and consists of seven games, concluding with Game 7 on Saturday, Oct. 18. Prior to Game 7, Virginia will celebrate the 2014 NCAA runner-up team and present rings to the members of that squad.
There is no admission charge for any of Virginia's exhibition games or Orange and Blue World Series contests. Free parking will be available in the University Hall lot. Fans should plan to enter Davenport Field for all fall games along the first-base line and not the main gate. The best route to reach this entrance is by using the road adjacent to the Lannigan Field track complex.
The Cavaliers open fall practice on Friday, Sept. 5 at 2:30 p.m. That practice is open to the public.
Virginia owns the most wins in Division I baseball over the last six seasons with 298; UVa has made three trips to the College World Series in that span. Virginia returns 14 letterwinners from the national runner-up team and welcomes 13 newcomers to the program this season.
Fall Exhibition Games
Tue., Sept. 23, 4 p.m. – Ontario Blue Jays
Sun., Sept. 28, Noon – Towson
Orange & Blue World Series
Game 1: Tue., Sept. 30, 6 p.m.
Game 2: Fri., Oct. 3, 6 p.m.
Game 3: Sun., Oct. 5, 6 p.m.
Game 4: Tue., Oct. 7, 6 p.m.
Game 5: Tue., Oct. 14, 6 p.m.
Game 6: Fri., Oct. 17, 6 p.m.
Game 7: Sat., Oct. 18, 6 p.m. (2014 Ring Ceremony)