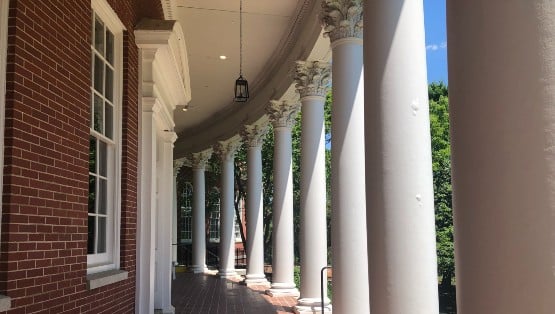 The University of Mary Washington is No. 11 on U.S. New & World Report's 2024 "Best Colleges."
The No. 11 ranking is among public arts colleges in the United States. Among public and private liberal arts colleges UMW is No. 154. More than 1,500 colleges ad universities were evaluated on up to 19 measures of academic quality.
"For 40 years, students and their families have come to count on Best Colleges as a vital resource as they navigate one of the most important decisions of their lives," said Eric Gertler, executive chairman and CEO of U.S. News. "The significant changes in this year's methodology are part of the ongoing evolution to make sure our rankings capture what is most important for students as they compare colleges and select the school that is right for them."
UMW is also included on U.S. News & World Report's "Top Performers for Social Mobility" roster for efforts to advance opportunities for economically disadvantaged students. A college's graduation rate for Pell-eligible students is a key indicator in this category, and UMW's rate increased. UMW also continues to enhance and expand initiatives for students to succeed through graduation and life after Mary Washington.
The Princeton Review's Best College Theaters also recently recognized the Fredericksburg college for its outstanding theater department and ranked UMW's theater among programs at Carnegie Mellon, Emerson and NYU.
"Our program has grown immensely thanks to the devotion of so many people over the years and we are humbled by this recognition of our work," UMW's theater department shared on Facebook last week. The theater thanked its students, faculty and staff, as well as alumni, guest artists, donors and patrons. "We are so proud of everything that has led to this recognition, and look forward to all the great things to come."
UMW's theater department ranks No. 19 on the list ahead of NYU at No. 20.