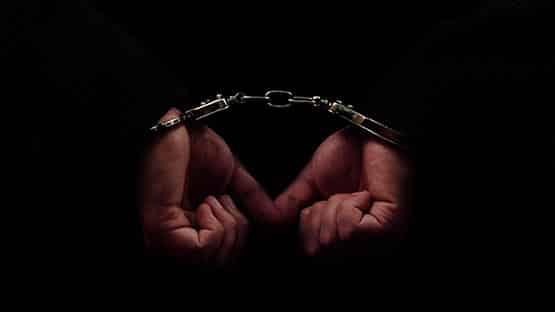 A Norfolk man was sentenced Wednesday to two life sentences plus 20 years in prison for causing the death of two women and raping and sexually abusing a third woman. Michael Nse Eyo Ebong was convicted by a jury in September 2022.
According to court records, between 2020 and 2021, Ebong drugged three Virginia Beach women in date-rape-style incidents leading to the death of two women.
On Nov. 15, 2020, Ebong reported to Norfolk Police that a woman on his couch inside his apartment was unresponsive. When medics arrived at 1216 Hillside Avenue that morning, they pronounced 35-year-old Sheena Marie West dead. West's autopsy ruled her cause of death as an accidental overdose from a combination of alcohol, cocaine, heroin and fentanyl. Ebong told investigators at the time that he had met West at a Virginia Beach bar the previous night. He claimed that he had seen her going to the restroom to do drugs throughout the night out, and he said he consensually brought her home with him. Many of West's belongings were left behind at the bar.
Ebong was not under suspicion for West's death until the death of 30-year-old Kelsey Rae Paton under nearly identical circumstances months later.
On May 22, 2021, Ebong raped a woman at the same Bayview apartment. The woman testified at Ebong's trial that she had been out drinking with friends, but not enough for her to have blacked out, the night before. The next thing she remembered was awakening to Ebong sexually abusing her and struggling under the influence of what felt like drugs to fully regain her consciousness. She remembered Ebong's face and details about the time that she was inside the apartment, but she was too incapacitated to stand on her own and attempt to leave. Ebong eventually drove her back to Virginia Beach and dropped her off near her home. Several days passed before the woman fully recovered, at which point she reported her rape to the Norfolk Family Justice Center and underwent a sexual assault nurse examination. Because the woman was not previously acquainted with Ebong, did not know his full name and did not know the address where her assault occurred, she was not initially able to identify Ebong as her assailant.
On July 11, 2021, Ebong again called Norfolk Police to report an unresponsive woman in his apartment. When medics arrived, they pronounced Paton dead. Paton's autopsy ruled her cause of death as an overdose from a combination of alcohol, heroin, fentanyl and antidepressants, and the medical examiner classified Paton's death as suspicious and undetermined, noting the earlier death of West at the same location.
Norfolk Police opened an investigation to Ebong as a person of interest in the two deaths.
Soon after Paton's death, photos of Ebong and his name began circulating on social media among concerned community members who had seen him at bars.
The woman who was not able to initially name Ebong months before as her assailant saw his photo and immediately recognized him. She contacted Norfolk Police to identify Ebong, and he was arrested for rape on July 16, 2021.
Forensic testing of West's and Paton's bodies and of the rape victim's physical evidence recovery kit all revealed the presence of Ebong's DNA.
Following the preliminary hearing for Ebong's sexual assault charges in Norfolk General District Court on Nov. 16, 2021, the Commonwealth's Attorney's Office secured indictments from a grand jury against Ebong for two counts of second-degree murder for the deaths of West and Paton.
A Norfolk jury convicted Ebong on Sept. 16, 2022, of two counts of involuntary manslaughter — a lesser-included offense of murder — for the deaths of West and Paton, and the jury convicted Ebong as charged of the rape and object sexual penetration of the third surviving victim.
Ebong's state sentencing guidelines recommended a sentence of 13 years and eight months to 44 years and two months.
Because of the seriousness of Ebong's crimes and the danger Ebong would present to other people should he be out of prison, the Commonwealth's Attorney's Office recommended the maximum possible sentences of two terms of life in prison plus 20 years to serve, all consecutive.
On Wednesday, Judge Tasha D. Scott sentenced Ebong in accordance with the Commonwealth's recommendation. In explaining her reasons for departing from the sentencing guidelines, Judge Scott noted the "predatory" nature of Ebong's crimes and his continued dangerousness to the community were he to be released.
"Cases like Mr. Ebong's are why some offenses are punishable by life, and life was the sentence that fits Mr. Ebong's crimes," said Commonwealth's Attorney Ramin Fatehi. "Michael Ebong abused these vulnerable and helpless victims for his own gratification, leaving two of them dead and a third forever changed. The Court imposed a sentence that holds Mr. Ebong accountable for his terrible crimes and protects the public from further harm. I thank the surviving victim and the families of all three victims for their strength and help in this difficult process."
Deputy Commonwealth's Attorney K. Scott Miles led Mr. Ebong's sentencing on behalf of the Commonwealth.