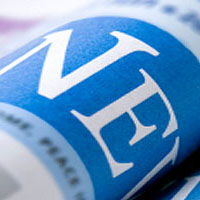 Virginia Organizing and NewBridges Immigrant Resource Center will host a workshop featuring a senior trial attorney from the Department of Justice, Office of Special Council for Immigration-Related Unfair Employment Practices, Lisa Zamd, to provide information for employers on how to avoid discrimination in hiring practices. The workshop will take place at the Massanutten Regional Library Main Branch Meeting room on Tuesday, May 26 from 3-5 p.m.
"I'm excited that Virginia Organizing and NewBridges Immigrant Resource Center will be hosting this training to help employers learn more about employing immigrants in our community," said Virginia Organizing Harrisonburg Chapter leader Ricardo Cortez.
"The emphasis of the employer workshop is on employment practices that do not discriminate against potential new hires," said NewBridges Immigrant Resource Center Executive Director Alicia Horst. "Some employers are unaware of their obligations and may unintentionally be discriminating against potential employees. It is important for employers to know what their responsibility is in the hiring process."
Employers will learn what their obligations are under federal law that includes prohibitions on citizenship status and national origin discrimination, E-Verify, Social Security number "no-match" issues, and other related matters. Ms. Zamd will also describe the extensive resources available for employers and their advocates and take questions on I-9, E-Verify, discrimination, and more.