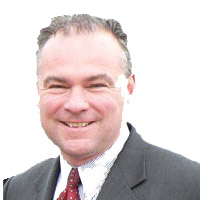 Tomorrow, U.S. Senator Tim Kaine, Ranking Member of the Senate Foreign Relations Subcommittee on State Department and USAID Management, International Operations and Bilateral International Development, will lead a hearing on the need for a new diplomatic training facility to better protect our embassy personnel overseas and hear testimony from witnesses representing the Government Accountability Office (GAO), the State Department and the Department of Homeland Security.
For months, members of the Virginia delegation have fought back against attempts to derail the construction of a Foreign Affairs Security Training Facility (FASTC) at Fort Pickett, VA. Despite the fact that nearly five years ago the State Department and the General Services Administration (GSA) determined Fort Pickett, Virginia to be the best site for a new diplomatic training facility, Congressional pressure to consider an alternative site in Glynco, Georgia slowed the project and forced a year-long reassessment of it by the Office of Management and Budget (OMB) from January 2013 through April 2014.  After OMB also concluded that Fort Pickett was the best site, Congress forced the GAO to conduct an additional study, further delaying the process by nearly a year.
The most recent GAO study released on September 16, 2015 concluded that the Fort Pickett site meets all four requirements for a new facility, while the Georgia site meets none. The report also found that the cost of sending embassy personnel to Fort Pickett over 10 years will be between $43 million and $121 million less than sending them to the Georgia site.
Thursday, October 8, 2015
Senate Foreign Relations Subcommittee Hearing: Ensuring an Efficient and Effective Diplomatic Security Training Facility for the Twenty-First Century
2:30 PM
Dirksen Senate Office Building Room 419
Washington, DC