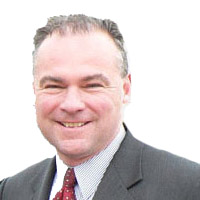 Today, U.S. Senator Tim Kaine released the following statement after the Senate passed a short-term continuing resolution to fund the government through December 11, 2014 by a vote of 78-22.
"Today I voted in support of an interim spending bill that will keep the government open and prevent another needless shutdown. I continue to believe that short-term stopgaps are the wrong way to budget, but I'm hopeful we will create a long-term solution when we revisit this debate in December.
"The spending package includes funding to train and equip moderate opposition forces in Iraq and Syria fighting against the terrorist group ISIL, which I strongly support. Senate Foreign Relations Committee Chairman Robert Menendez has signaled the committee will soon begin crafting broader authorizing language for the U.S. military mission to degrade and destroy ISIL. I applaud this step and look forward to presenting the proposal I have drafted to my fellow committee members for their consideration.
"While this measure also includes a provision to keep the Export-Import (Ex-Im) Bank of the United States operational through next June, unfortunately this is a short-term fix to a long-term issue that leaves the future of the bank in grave danger and lessens certainty for Virginia businesses – large and small – who depend on the bank to help them do business around the world. For more than 80 years, the Ex-Im Bank has helped companies in Virginia and across the country increase exports and create jobs. In the coming months, I will continue to make the case to my colleagues that a failure to pass a long-term reauthorization of Ex-Im would be a mistake that puts U.S. companies at a huge disadvantage against foreign competitors."