The holidays are upon us and so are busy roadways full of holiday travelers headed out to celebrate with family, friends and loved ones.  More than 2.7 million Virginia residents are embarking on their Christmastime road trips and AAA Mid-Atlantic is urging motorists to exercise extreme caution on the highway during the entire holiday travel period.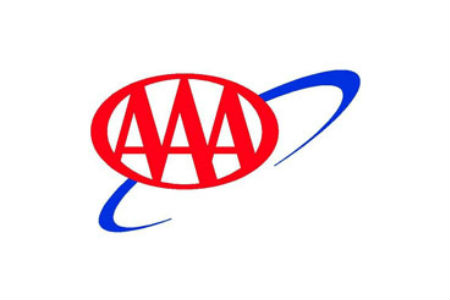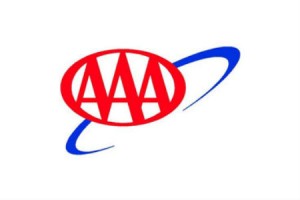 According to traffic crash data provided by Virginia Department of Motor Vehicles (DMV), December is the most dangerous for Virginia drivers as alcohol-related crashes account for 788 preventable "accidents" last year. Sadly, for the time period surrounding Christmas and New Year's, 16 people perished on Virginia's roadways.
With nine in ten holiday travelers (2.4 million local residents) in Virginia driving to their destinations during the extended travel season, AAA Mid-Atlantic is also making a timely appeal to everyone on the road. The auto club is reminding highway users everywhere to be extra diligent about the dangers of impaired driving particularly when holiday partygoers may risk getting behind the wheel after a festive evening.
"This is the time of year that many people focus on spending time with loved ones, yet some never get the chance because of a reckless decision to drive drunk," said Tammy R. Gobert, Public Affairs Specialist for AAA Mid-Atlantic.  "As an advocate for motorists, we are urging those that plan to drink to think ahead and plan for a designated driver, take a cab or take advantage of area programs for a safe ride home," advised Gobert.
In 2012, more than 22,000 (22,531) drivers in the Commonwealth were tested with a blood alcohol content (BAC) of .08 or higher.  Remarkably, the average BAC tested of drunken drivers was nearly 75% higher (.1397) than that of the legal limit.
According to the latest data from the AAA Foundation for Traffic Safety's annual Traffic Safety Culture Index, one in five of all licensed drivers who drink at least occasionally, reported having driven when they thought their alcohol level might have been close to, or possibly over, the legal limit in the past year. "The survey also reveals that 96 percent of drivers consider impaired driving to be unacceptable which tells us that the attitudes and behaviors of drinking and driving just don't add up", added Gobert.
AAA Mid-Atlantic works year round to educate motorists about driving practices that will help keep them safe and reduce traffic-related crashes and the injuries that can result in such crashes.  Motorists can obtain excellent resources such as impaired driving facts and expert advice by visiting www.PreventDUI.AAA.com.  Additionally, AAA urges online visitors to do their part to save lives by taking the pledge to drive sober.
Lastly, AAA encourages drivers to take advantage of programs that offer driving alternatives such as the program offered by Veterans Cab.  Veterans Cab is a 66 year old taxicab service located in Richmond, Va that is dedicating its entire fleet to area residents by offering a free ride home from the stroke of midnight Tuesday, December 31 until 2:00am, Wednesday, January 1.