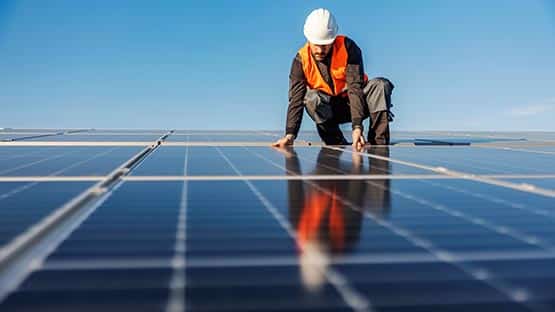 Update: Thursday, 4:23 p.m. Staunton City Council has canceled its planned tour of Whitehouse Solar Farm in Louisa.
The tour had been scheduled for Monday, June 12, as an effort to learn more about the solar farm's inner workings as city leaders continue to weigh a proposed solar facility on Commerce Road.
The 250-acre Louisa solar farm, commissioned in 2016, generates 20 megawatts of electricity, enough to power 15,000 homes.
The proposed 95-acre Staunton solar farm is projected to generate 15.75 megawatts of electricity, enough to power around 12,000 homes, with the electricity generated to go into the Dominion Energy grid.
City Council has put the proposed project on hold as a group of city residents have raised issues with the Richmond-based developer, Oikos Solar System, the possible impact of the solar farm on local ecology, and concerns about the fit of acres of solar panels in local sightlines.
One local group has created a website to highlight the issues, and its members can at least claim success in slowing down the local government consideration of the project, which would reuse land that is currently included in the city's agricultural-forestal district, but has been used primarily for cattle grazing dating back decades.
The Staunton Planning Commission voted 4-1 in April to recommend that City Council remove the property from the agricultural-forestal district, with a proviso that the Richmond-based developer be required to build a vegetative buffer for solar panels and equipment to address the impact on sightlines, which the city staff in its review called "the most apparent impact of the proposal."