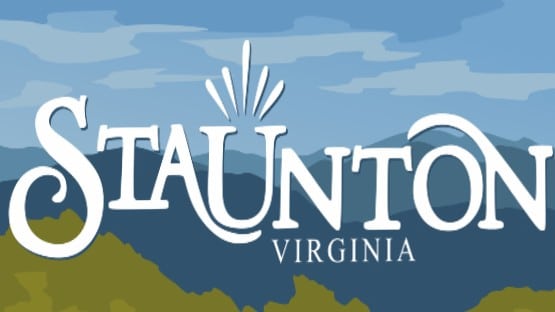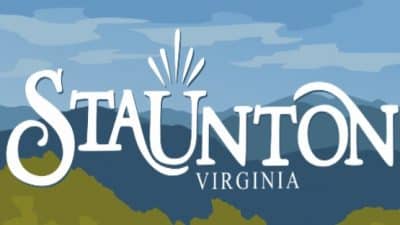 Twenty candidates are vying to replace former Staunton mayor Andrea Oakes on city council in an appointment that will be decided upon by council members.
The individual chosen after a special called meeting of council on Feb. 2 will fill the vacancy until Election Day, which is Nov. 7, 2023.
At council's January 26 meeting, members decided to choose five candidates through a ranking system or grading rubric based on each application. Each of the five candidates will have the opportunity for a 20-minute interview with council in an open meeting on Feb. 2.
The public is welcome to attend Thursday's meeting in person in the Rita S. Wilson Council Chambers in Staunton City Hall at 4:15 p.m. or to watch via Zoom. A public comment period will be held after the five interviews, and members of the public will have an opportunity to speak for two minutes and provide council with their input about the vacancy.
Graham Butler moved to Virginia in August 2004 and was a law student at Washingon & Lee. He has lived in Staunton since November 2008 and became a small business owner in 2014 when he opened his own law office, The Butler Law Firm PC. He is a member of the Board of Directors for The Valley Mission. Graham said in his application he is looking for ways to give back to his community.
"This term for City Council is perfect because it will allow me to give back and to serve publicly/politically for a short term. I will be able to see if politics is something I want to pursue. I am a Republican historically, but have found that I have no home. The party left me a long time ago. I would be a Democrat, but end up banging my head on much of the Party's interests. I am a Centrist, and I think that is something this City Council may need," Graham said. He is also interested in serving on council because of the decision by Augusta County voters to move the courthouse to Verona and leave downtown Staunton. "It is a financial and cultural loss."
Adam Campbell has lived in Virginia for 44 years and moved to Staunton more than eight years ago with his wife and children from Northern Virginia. He is currently serving his second term on Staunton's Planning Commission. Campbell said that he and his family "have formed a strong connection to this city and are grateful to be a part of such a special community. From its historical character, cultural and recreational opportunities, variety of small businesses, and welcoming atmosphere, Staunton is truly a unique and special city." He believes in giving back to his community.
"I would be honored to have an opportunity to help guide our city forward into the future. There are tremendous opportunities for not only "big picture" goals in terms of supporting job growth and improving Staunton as a tourism destination, but also smaller initiatives to improve the everyday lives of our citizens," Campbell, a transportation planner for VDOT, said.
David Carter, a resident of Virginia for 45 years, is a businessman who moved to Staunton 15 years ago.
"I'm interested in serving on the city council because it has been a lifelong dream to serve on the city council and I feel that I can bring a lot to the city of Staunton and I feel that if we get the youth more involved the city of Staunton would be that much better," Carter said in his application to the city. He said he can "be a voice for the people."
Carter Cassidy has lived in Virginia off and on since 1992, most recently since 2018 as a resident of Staunton. Cassidy wants to serve on council and promote business and economic development in the city "while also keeping the cherished hometown community spirit of our great city. There are opportunities to be realized in our city that, with the right guidance, can also ensure that our community thrives while the essence of Staunton remains."
Cassidy is a Supervisory Contract Specialist at the Department of Defense, who assisted in drafting the amended charter for the Shenandoah Valley Regional Airport in 2014, and holds a law school degree.
Wilson Fauber, a business owner, has lived in Virginia for 68 years, 11 of those years in Staunton. He serves on the Staunton Economic Development Authority.
"I want Staunton to remain financially strong. I am passionate about seeing Staunton Crossing develop and bring in an additional tax base. I want our city to remain vibrant and healthy. I want to be a part of the decision-making process because I feel as a hometown resident with business experience, I have a great deal to offer my fellow citizens," Fauber said in his application.
Bryan Flavin, a Virginia resident for 45 years, has lived in Staunton for almost 24 years. He has worked in city government for 18 years.
"Having someone who knows the council's vision is extremely important, and I like to feel that my views align with the council's. My experience working within and outside the system to achieve goals is very important," Flavin said. He added that a position on city council requires "education about the city, its functions, diverse neighborhoods, and the people living there. That is important; if you cannot relate to the people you serve, then this is not the position for you."
Dan Gunnells has lived in Virginia for four years. With legal expertise, Gunnells has advocated for healthcare and housing.
"I am seeking the privilege of public office to bring a new perspective and a fresh voice to elevate the City of Staunton. As demonstrated through the many years of my legal advocacy, community representation, lobbying and federal contracting work, I have a passion for service and am a strong proponent of a fiscally healthy and responsible city government," Gunnells said. If chosen, he said he will move the city forward and "encourage viable growth and financial sustainability while preserving Staunton's character."
Lisa Blackburn Hatter, a certified project Cost Account Manager, ran for Staunton School Board unsuccessfully in November's election. She has lived in Virginia for 40 years, and grew up near Staunton. "Much of who I am today is because of Staunton, its resources and the people who live here." She wants to give back to the community. She is impressed with the new council's camaraderie, which she feels is positive for Staunton.
"While campaigning and participating in community forums, I was able to meet our three new city council members and by attending city council meetings for the past three years, I've been able to meet our incumbent council members and believe I have good rapport with all of them," Hatter said.
Terry Holmes, a resident of Virginia for 37 years and of Staunton for 24 years, just completed a term on council after serving more than eight years. He has owned and operated Mill Street Grill for 31 years.
"I like to see a peaceful transition for this new council. I think my experience and knowledge would be helpful for Staunton," Holmes said. He would bring his experience with the budget process back to council.
Kye Hughes has lived in the Commonwealth since 2005 and in Staunton since 2014.
"Being a voice and visual representation for the younger age range for the city of Staunton I feel my presence in council will feel welcoming not only for them, but for anyone in general," Hughes, 30, said. He has "fresh new ideas that would benefit Staunton City long term with safety and revenue."
Jake Krug, a resident of Virginia for 10 years, moved to Staunton two years ago. An executive assistant at the McIntire School of Commerce at the University of Virginia, Krug holds an associate's degree from Blue Ridge Community College and a bachelor's degree from James Madison University with a concentration in Public Policy and Political Science. He serves on the Staunton Diversity Equity and Inclusion Commission. He lives in the city's Ward 1, which is not represented on council.
"Our city is rapidly changing and with the redevelopment plans underway at the old mall, Ward 1 has the potential to experience even more changes relative to the rest of the city. I want to make sure that everyone from Ward 1 has a seat at the table once again," Krug, secretary for United Campus Workers, said.
Nate Lawrence has lived in Virginia since 2003 and moved to Staunton in 2009. His wife grew up in Staunton and the couple have two children. Lawrence teaches Ecology and Environmental Science at Staunton High School. He leads the school's Equity Team.
"I feel very fortunate for all that Staunton has given me and I always encourage my students to invest in their community, especially when it comes to civic matters. This is a perfect opportunity for me to demonstrate outside the classroom the type of engagement I encourage within it. From the current budget season to long-term projects such as Staunton Crossing, I look forward to continuing my work to improve Staunton for all its citizens," Lawrence said.
Bradley Lyle was born in Staunton and lived in Augusta County before moving back to Staunton two years ago with his wife and children.
"I am interested in serving on City Council because I genuinely believe there are issues within the city that need to be addressed. I hope to serve on the council so that I can help bring up and resolve some of the issues within the city," Lyle said.  "One does not need to be loud and brash to lead. I will listen to everyone and can talk to anyone. To me, that is leadership."
Barbara Painter has lived in Staunton for 64 years. She previously served on the Staunton Youth Commission. She has been an account manager with a local insurance company for 34 years.
"I would like to be a voice for the residents of our city and also be involved in decisions that are made for the city," Painter's application said.
Ross Parker has lived in Virginia for 34 years and in Staunton for 25 years. He represents Staunton on the Valley Community Services Board and runs the Information Governance and Data Privacy office for S&P Global. He has seen the city's demographic evolve and is ready to serve the community by supporting continued growth.
"During the COVID pandemic, we saw an influx of young families and younger professionals choose Staunton as their home. Our city is poised to continue on that trajectory of growth driven by our residents both new and old. I feel called to help navigate this growth process and provide valuable insight to keep Queen City thriving," Parker said.
James Smiley, 59, is a lifelong resident of Virginia and the Queen City. He owns commercial property in the city and is a former business owner. Smiley served on Staunton School Board for seven years.
"I feel that we have an opportunity to move Staunton forward to benefit everyone not just a select few. The current members of the council appear to be moving along together and I would love to continue to see that cooperation and respect continue. This city is truly a gem and we all need to recognize how fortunate we are to live here," Smiley said.
Antwhon Suiter, 27, has lived in Virginia his entire life, and in Staunton for 16 years. He is worried about the city expanding in Staunton Crossing off of Richmond Avenue while the West End is neglected. Suiter is enrolled at Western Governors University pursuing a bachelor's degree in business management. He expects to graduate next year and plans to join the Virginia Bar's law reader program and eventually practice law in Staunton. Suiter is also executive director of Black Lives Matter Shenandoah Valley.
"We cannot let the west end of our beautiful city fall behind. I plan to spend my time on council, should I receive the honor of being selected to serve this remaining term, working with residents and business owners in the city's west end to bring economic growth and family prosperity to this incredibly important part of our community," Suiter, who lives in the West End, said.
Kenneth Venable was born in Staunton and returned in 2012. He has served on Staunton School Board and the city's Redevelopment & Housing Authority.
"I am interested in serving at the next level which is city council due to the love and commitment that I have for Staunton's future. The leadership of Staunton has to represent all citizens and work together in harmony to grow our image, our tax base and attract a heavy increase in tourism as we develop underdeveloped sides of our city," Venable said.
Yvonne Wilson has lived in Virginia for four years and moved to Staunton three years ago. She ran for Staunton City Council in November's election.
"As a Stauntonian first and a former city council candidate, my platform has not changed. My goal is to make a positive impact in the West End, as well as all of Staunton. I have a deep understanding of the challenges and deficiencies that exist in terms of transportation, healthcare and economic development. These issues not only affect me personally, as a member of the working class, but also many of my fellow community members," Wilson, a former U.S. Marine, said.
Jordan Zipser, a Virginia resident for 35 years, has lived in Staunton for nearly 14 years. Zipser holds a bachelor's degree in music education from Shenandoah University, is a former teacher and is now a Technical Program Manager.
"Throughout my life, I have consistently worked on an individual level to be of service to the community — advocating and supporting the LGBTQ+ community, and as a member of the DEI committee where I work. Now I would like to move from being an individual contributor to working to support our entire community," Zipser, a transgender non-binary person, said.