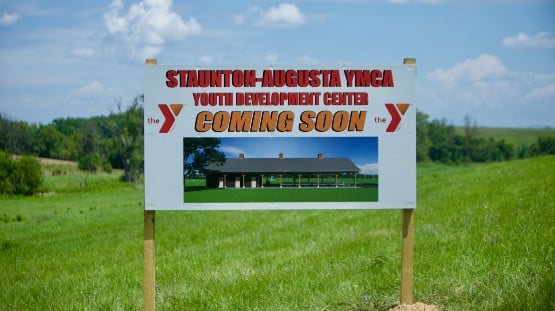 The community is invited to the Staunton-Augusta Family YMCA's groundbreaking ceremony for its future youth development site.
The ceremony will begin at noon on Thursday, July 27, at 575 New Hope Road in Staunton.
"We're thrilled to be able to get this project going," said Josh Cole, executive director of the Staunton-Augusta Family YMCA. "This gives us access to green space. Phase one includes two multipurpose playing fields and a pavilion with 4,000 square feet, and a bunch of bathrooms. We'll have 37 acres."
The YMCA acquired the property in February of 2022. The plan is to complete phase one of the project before the YMCA Summer Camp in 2024.
"It took us a long time to get to this point," Cole said. "Everybody who is interested in the betterment of the community should come out."