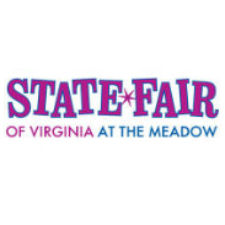 The historic yearling barn area at The Meadow Event Park, once a hub of equine activity when Secretariat lived there as a frisky colt, came alive again during the State Fair of Virginia.
Whinnies punctuated the crisp morning air as each guest horse of the day was unloaded from its trailer and led to the white-fenced paddock by the barns. Most settled into grazing calmly as roosters crowed, goats bleated and Ferris wheels began to turn. It was all part of the Showcase of Breeds sponsored by the Virginia Horse Industry Board and the fair's own Salute to Secretariat.
Children catching sight of the paddock would squeal, "Horsies!" and make a beeline to the fence. There, a representative would talk about the visiting horse's breed and let visitors pet the horse. Each weekday featured a different breed: paint, Morgan, gypsy vanner, quarter horse, Tennessee walking horse and Rocky Mountain horse.
"Virginia's horse heritage dates back 400 years," said Leeanne Meadows Ladin, Secretariat tourism manager at The Meadow Event Park. "This hands-on exhibit is a great way to learn more about that history and what horses contribute to Virginia's economy today."
On the weekends, the guest horses were all Thoroughbreds for the Salute to Secretariat. Several descendants, from broodmares to retired racehorses, delighted the crowds who wanted to touch a living link to the legendary Triple Crown champion. Former Meadow Stable grooms also participated and shared their stories with fairgoers.
"We even had people tell us they came to the State Fair because it is held at the birthplace of Secretariat," Ladin said. "That certainly speaks to the drawing power of this unforgettable horse."
There was plenty of activity in The Meadow's Equine and Livestock Complex as well. Featured events during the fair included cowboy mounted shooting and reining horse competitions, a draft horse and mule show, professional rodeo, miniature horse and Morgan horse shows, team penning, ranch sorting and 4-H drill team and ranch horse competitions.