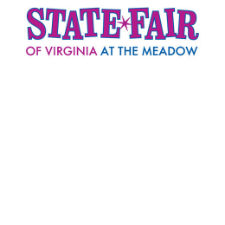 The State Fair of Virginia will kick off tomorrow with a weekend of fun—including reality TV stars, pumpkins weighing close to 1,000 pounds and some legendary country music.
For those who can't get enough of truTV's Lizard Lick Towing, Cousin Johnny and Krazy Dave will be at the fair Saturday and Sunday, Sept. 28 and 29, selling authentic Lizard Lick gear: T-shirts, sweatshirts, hats, phone cases and other items. Stars Ron and Amy Shirley and their famous tow truck will be part of the State Fair Parade at 4 p.m. on Saturday.
The Shirleys also will sign autographs from noon to 7 p.m. on Sunday. The Lizard Lick booth will be behind Meadow Hall in the fair's Harvest Landing area.
Lizard Lick Towing & Recovery is a towing and repossession company in Lizard Lick, N.C., just outside of Raleigh. The Lizard Lick website promises a visit that's "more fun than a tornado in a trailer park."
The Saturday parade lineup also will include the newly crowned Miss State Fair of Virginia, various high school bands, local dignitaries and State Fair grounds entertainers.
The Miss State Fair pageant will be held Friday night and Saturday morning, and the winner will be announced at 2 p.m. Saturday. The new titleholder will represent the State Fair at the 2014 Miss Virginia Pageant in Roanoke, serve as a spokesperson for the fair and make appearances throughout the state.
In addition to the parade fun, the fair's opening weekend will include the traditional giant pumpkin weigh-in at 12:30 p.m. on Saturday. Each gargantuan gourd will be hoisted onto the scale with a forklift.
Opening weekend concerts include county music legend John Anderson at 7:30 p.m. Friday on the Festival Stage. Virginia-based Michelle Nixon & Drive will open for Anderson at 6:30.
"Sweethearts of Bluegrass" Darin and Brooke Aldridge will perform at 7:30 p.m. Sunday on the Festival Stage, and American Idol standout Casey James will perform at 7 p.m. on Sunday. All concerts are free with a paid admission.
Throughout this year's fair, visitors will find family favorites and some new attractions as well—racing pigs and disc-catching dogs; circus thrills and a mystifying magic show; Young MacDonald's Farm; grizzly bears; chain saw sculpting; Virginia Tech Block & Bridle Club barbecue and Virginia State University fried fish; funnel cakes, fried Oreos and even chocolate-covered bacon.
Visit StateFairVa.org/tickets for all available discounts and ticket options and to purchase tickets online. General admission tickets include all concerts, exhibits and attractions. Admission does not include rides; ride tickets and unlimited ride wristbands will be available for purchase inside the fair.
Parking at The Meadow Event Park is free.
Single-day admission tickets are available at BB&T locations in the bank's Central Virginia region, which includes Richmond, Charlottesville, Fredericksburg and Petersburg, and at Martin's Food Markets stores in the Richmond (except the Gayton Crossing store), Ashland, Tri-Cities and Williamsburg areas.
The State Fair is held each fall at its permanent home at The Meadow Event Park in Caroline County. The fair's mission is to increase agricultural and natural resource awareness and interest through educational programs, exhibitions and competitions in a fun, family-friendly setting.