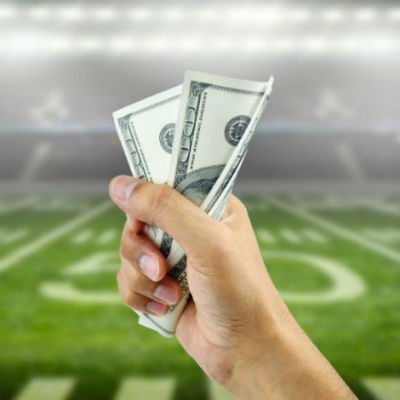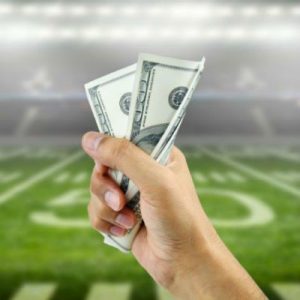 When you ask any punter – whether serial or seasonal – what they dread most about gambling, I'm pretty sure a good number of them will point to "money loss" as their greatest fear. Doesn't matter how little they've staked; there's hardly a punter who likes to lose; instead, they'd rather prefer to switch games than stick with a game that constantly brings them bad luck.
In light of this, you constantly find gamblers asking themselves and others, "What are the odds of winning in this game?" "If I stake this much, what are my chances of winning in this game?" They aren't asking these questions for the fun of it but because they're looking to try their luck at something new. And guess what; these questions are posed both by those who enjoy sports betting (tennis, soccer, basketball) and those who love casino games (blackjack, roulette, Texas Holdem, slots, etc.).
So if you're one of those punters who's been wondering which is the better game between casino games and sports betting, in terms of winning, then I guess you're going to find this post really helpful. So let's get started, shall we?
Casino Games
If you're a sports bettor and would like to know more about the odds of winning casino games so that you can make the ultimate switch to it or add it to your lists of stakes, then I guess this is the section of the post for you.
Casino gambling, unlike sports betting, doesn't require you to have any previous experience or background knowledge to stake your wager. All you have to do is visit a casino site like W88, choose the casino game that best interests you (based on the game info you find on the website), place your bet and win astonishing rewards. Isn't that too easy to be true? Well, it never gets harder than that in a casino game!
Regardless of how long or how experienced in a casino game you are, your chances are of winning are never influenced by the number of years you've spent playing. In fact, even a first-time gambler can visit a casino house or casino website, rock the boat, beat the house, and run away with the jackpot. There is no such thing as "I've figured the form, trend, or history to win me some money," instead, your chances of winning are completely based on luck and choice of casino games.
Thanks to the introduction of online casino games, there is now a multiplicity of options for gamblers to choose from, from bingo to roulette, scratch cards to video slots, keno to Texas Holdem, and everything else in between. Although casinos also have some games that require technical knowledge and experience like blackjack, poker, and other table-based games, you have the option of not choosing to play them.
But if you feel intrigued by these sorts of casino games, then you're free to try your luck at them too; just bear in mind that your chances of winning in them depend on luck, skill set, and experience.
Another noticeable distinction between sports betting and casino gambling is their learning curve; the learning curve in sports betting is much steeper than the one in casino betting. Additionally, sports betting offers one game in a limited number of variations (like the first team to score, the first player to be booked, the team to win certain half of the game, etc.). Online casinos, on the other hand, offer a plethora of games, each one offering its own unique vibe and experience.
Sports Betting
Similar to casinos, gamblers also have the opportunity to play sports betting online on websites like W88. But regardless of whether you have w88 ทางเข้า or not, your chance of winning a sports bet hinges significantly on a mix of sheer hard work and a tiny bit of luck. Unlike in casinos where you have some games where you don't need previous experience or basic knowledge, every sports betting game out there requires that you first go through a learning process to understand the rudiment of the sport and how the betting works.
People who emerge victorious in sports betting do so with some serious hard work and true dedication. So, if you were once a casino gambler and would like to see what the sports betting world has for you, then I guess you need to brace yourself for a really hectic learning curve.
Depending on the sport you're betting on, sports betting often require that you know the history of the team you're placing your bets on, their recent form and performance, how they've fared in the past against their current opposition, who their best players are, what are their chances of winning a game, and so on. Sounds like a pretty great deal of work, right? Yes, I know it can take a lot of effort.
However, on the upside, sports betting as the advantage of not being dependent on utter luck, unlike casinos. If you've taken the time to conduct your study and forecast, you have a pretty good chance of successfully predicting the outcomes of a game, thereby leading to more successful bets for you.
Furthermore, sports betting also eradicate the lingering fear of the house like you have in casinos. Since your bets are placed on teams that are thousands of miles away, your bookmaker (similar to the house in case of casinos) has no ability to influence the outcome of your bet. While people often fear whether the house might alter results not to favor them in casinos, sports betting gives you the freedom of betting with confidence. Knowing fully well that your odds of winning are solely dependent on how much facts and figures you're able to review before placing your bets.