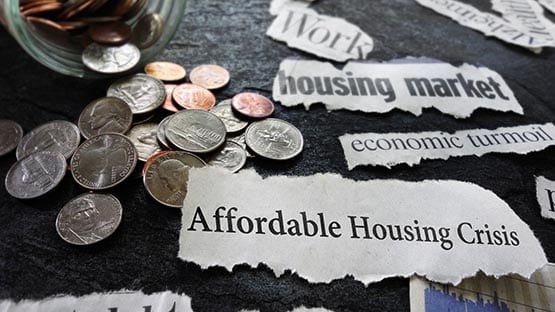 The Waynesboro Chapter of Virginia Organizing wants residents to have an opportunity to share their experiences at a vigil on Saturday night starting at 6.
The "Vigil to call for Fair Housing in Waynesboro" will include a candlelight march, an open mic for tenants to share their experiences and a presentation by the Community Art Project.
For two years, Virginia Organizing has been calling for Waynesboro City Council to address the lack of affordable housing in the city and to create a rental inspection program so that tenants live in safe and decent homes and the quality of housing stock in Waynesboro doesn't deteriorate further.
According to Virginia Organizing, three out of 10 households in Virginia pay too much for housing, and the costs for both rent and home ownership have gone up exponentially in recent years. The grassroots organization points to the long waitlist for housing assistance and one of the country's highest eviction rates as the reason the River City's housing crisis needs to be addressed.
The vigil will be held at Christ Tabernacle Church at 489 N. Winchester Ave. in Waynesboro.