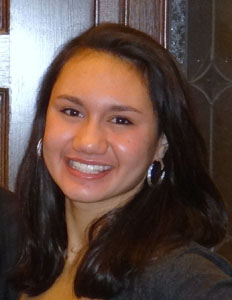 The Shenandoah Marlins Aquatic Club competed in the Virginia Swimming Senior State Championships in Christiansburg March 1-4.
The meet has the toughest qualifying standards of all the swim meets in Virginia and is the fastest meet of the year at the state level.  The meet is geared for swimmers 15-18 years old, but anyone who qualifies is eligible to participate and each year there are several 13- and 14-year-olds as well as several 30-year-olds competing.   
SMAC qualified and sent the following six swimmers to participate in the meet: Jessie Arnold (15), Steven Jenny (17), Hunter McMIllon (14), Alex Rayle (17), Remedy Rule (15) and Max Tempkin (14).
Arnold started SMAC off strong with a third place finish in the mile.  Arnold was seeded eighth and dropped 11 seconds to move up to third place.  She was expected to have a great meet, but a stomach virus cut her meet short after the mille.  Jenny swam to best times in the 50 free, 100 back and 100 breast and missed qualifying for Y Nationals in the 50 free by .01 seconds.  Rayle finished 19th in the 200 IM and 20th in the 400 IM.  Rayle has qualified for numerous events for Y Nationals to be held in early April.  The four boys consisting of Jenny, Rayle, Tempkin and McMillon swam numerous relays in hopes of making a Y National qualifying time, but they fell just short.  As all of the boys are back next year so qualifying for a Y national relay will be a goal for all of them.
Rule started off the meet seeded in the slowest heat of the mile and swimming several hours after the top seeded swimmers competed and most spectators had long since gone home, but she didn't allow outside factors to bother her and managed to swim to a first place finish with a time of 16:54.  This is a new SMAC record and the first female in SMAC history to complete the mile in under 17 minutes.
Rule showed her versatility by later winning the shortest race of the meet (the 50 free) in a new SMAC Record time of 23.55.  She is the first female SMAC swimmer to swim the 50 free less than 24 seconds.  Rule also won the 100 fly and came in second in the 200 IM and 100 back and placed third in the 400 IM.  She set new SMAC records in every race she swam.  A high point award is given for the swimmer who scores the most points in the meet.  Points are awarded as follows: 20 for first, 17 for second, 16 for third and so on.  Rule narrowly won the high point award over several 18-year-old swimmers who will be swimming next year at the collegiate level at Tennessee, Penn State and North Carolina respectively. Rule will be attending Y Nationals with teammates Arnold and Rayle in early April.
For more information regarding SMAC swimming and summer league warm-up swimming contact Coach Norm Wright, Director of Competitive Swimming at the Waynesboro Y at 942-5107 or email him at [email protected].
For more information about SMAC, please visit their website – www.smacswimming.org.