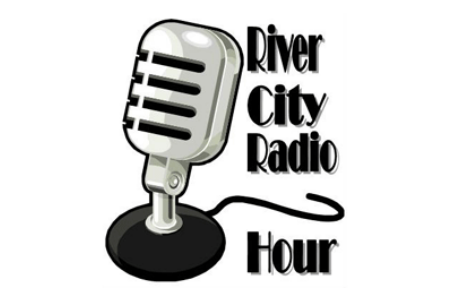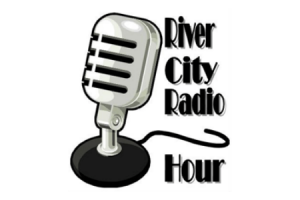 What: River City Radio Hour
When: Friday, September 19, 2014 at 7:30pm
Where: Main Street United Methodist Church, 601 W. Main St., Waynesboro, VA
Tickets: Pay What You Will
The September River City Radio Hour regulars Boogie Kings and the First Lady of Comedy, Marsha Howard  will be joined by John-Robert Rimel, a country-singer phenomenon, and the Amazing Man of Magic, Peter Monticup for an evening of music, comedy and magic. The 7:30pm performance on Friday, September 19, is in Radio Hour's new home, the Fellowship Hall at Main Street United Methodist Church in downtown Waynesboro.  The performance is pay-what-you-will and open to all.
"The Radio Hour is excited to include John-Robert Rimel in its September line-up," said Clair Myers, Radio Hour producer.  "He is an exceptional talent who has already cut his teeth on national television as a guest on the Ellen DeGeneres Show."  The 14-year-old Rimel has been singing since the age of 2.  His parents knew he could sing, but they did not truly realize his talent until he took the stage on a whim at age 9 at the Shenandoah Relay For Life.  He began singing. The audience in the grandstand grew silent.  When he finished, the crowd roared.  He has been performing ever since.
John-Robert Rimel has appeared several times on whsv TV3 Noon News as their musical guest and on several local radio stations. He has performed at Relay For Life, Shenandoah County Fair, Rockingham County Fair, Virginia Dreams Center Stage, Shenandoah Jamboree, and at the Nashville Palace.  The highlight of his career thus far was his March 2014 appearance on The Ellen DeGeneres Show.  This is an experience which he says he will treasure for a lifetime. In recognition of his exceptional talent, he was named as one of the 15 young up and coming artist by the Huffington Post in July of this year.
The Amazing Monticup will add his magic and comedy to the show. Like Rimel, Peter Monticup began his professional career early.  At the age of seven, he apprenticed to Professor Henry Bessette, part of the Miracle Team. By age seventeen, he had developed a full stage show, and was the featured act at a number of magic conventions as well as in top New York nightclubs. A few years later, he purchased the House of Magic in upstate New York, starting his long and successful career in supplying quality tricks and props to professional magicians and magic hobbyists.
Monticup is also a noted collector of magic memorabilia. One of his discoveries was a series of envelopes tucked away in Houdini's personal desk which Monticup had purchased in the 1980s.  That discovery is part of the motivation for Monticup's current project, Houdini Now. The "magical verity show for the 21st century" will premiere on Saturday, November 1 at 3 pm and 7 pm in the Dickinson Theatre at PVCC in Charlottesville.  It will star the Amazing Monticup and escape artist, Alexandria the Great.  Other local talents to be introduced by the show's MC, Steve the Magic Guy.
Admission to the September 19 River City Radio Hour is Pay-What-You-Will at the door with open seating.  There are no advanced reservations.
For more information call the WTA office at 540-943-9999 or visit the Wayne Theatre website, www.waynetheatre.org