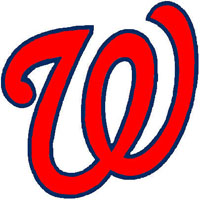 In the eighth inning Saturday night, Washington appeared to be on the verge of a series sweep at San Diego.
The Padres rallied Saturday night, then took control with a two-run fifth on Sunday in a 6-3 win that earned them a series split.
Gio Gonzalez (3-6, 4.25 ERA) once again struggled, giving up six runs, five earned, in five and a third innings, striking out three and walking four, throwing 111 pitches in the short outing.
Michael A. Taylor (.243/.279/.402) hit two homers (5, 6) on a 4-for-4 day for the Nationals, but the rest of the lineup could produce only three hits combined.
The Nats (43-27) have a five and a half game lead on the second-place Miami Marlins (37-32) in the National League East.