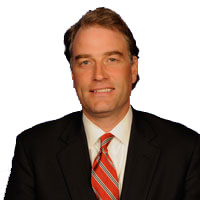 Congressman Robert Hurt (R-Va.) released a statement in response to the release of President Obama's Fiscal Year (FY) 2015 budget plan.
"Fifth District Virginians know that Washington needs to come together to address our ever-expanding national debt.  Since 2009, our nation has added $6.8 trillion to our debt and spent $17.6 trillion.  Given these disturbing facts, I am disappointed that President Obama has put forth a budget that increases our spending by 63 percent over the next decade, adding $8.3 trillion to our debt.  The president has missed yet another opportunity to tackle the long term drivers of our national debt by reforming entitlement programs.
"We still have an economy that is struggling to recover and unemployment and underemployment rates that remain unacceptably high.  Our country needs a pro-growth budget that cuts wasteful spending, reforms the tax code, reforms and protects entitlement programs for future generations, and most importantly – balances the budget.
"At a time when our debt is hovering at $17 trillion, we cannot afford to adopt President Obama's budget plan, which never balances and passes the buck to our children and grandchildren.  I look forward to the House of Representatives once again leading the way by passing a pro-growth budget.  I remain committed to working with my colleagues on both sides of the aisle to balance our budget and get our fiscal house in order so that we can grow our economy and build a better future for our children and grandchildren."