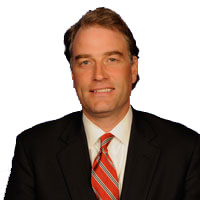 As I spoke with constituents throughout the district this month, the most common theme, as I have heard so many times before, is the need for Congress to pass jobs bills that will promote economic growth in our communities.  Many hardworking individuals are still looking for work, and I share the frustrations of the industrious Virginians with whom I spoke.
The House has been dedicated during this session of Congress to enacting pro-growth policies that will encourage job creation and provide more opportunities for hardworking families.  We've passed dozens of jobs bills that would increase our energy independence, cut unnecessary red tape, improve educational opportunities, and reduce federal spending.  Unfortunately, the Senate continues to block over 43 of these jobs bills that would provide common sense solutions.  That's 43 opportunities to create jobs.  That's 43 opportunities to get Americans back to work.
I introduced one such bill, the Small Business Capital Access and Job Preservation Act, which passed the House with bipartisan support because of its common sense approach to reining in the red tape that hurts small business investment in our communities.  The bill would promote greater access to capital for small businesses, like Virginia Candle or Commonwealth Laminating and Coating, encouraging the creation of new jobs and economic stimulation across the country. It passed the House nearly nine months ago but remains stuck in the Senate with so many other bills.
The Senate isn't just letting the dust pile up on jobs bills, it is refusing to act on hundreds of other bills.  At the same time, the House has been working to help the American people.  The House has passed 511 bills, while the Senate has passed less than half that number, only 232.  Included in these numbers are appropriations bills to fund key agencies of the federal government, one of the most basic constitutional duties of the Congress.  While the House has passed 7 appropriations bills and 215 amendments in an open, deliberative process, the Senate has refused to consider a single appropriations bill this year.
The Senate's failure to pass the 43 jobs bills only fuels the Washington-created uncertainty that is stalling economic opportunities.  We, in the House, have been working to build a stronger economy and create a better future, and the Senate has prevented these bills from helping the American people.  Its inaction is unacceptable.  When Congress returns in a week, I hope that our colleagues in the Senate will take up the Small Business Capital Access and Job Preservation Act and the numerous other jobs bills that will advance pro-growth solutions and provide a stronger economic recovery for hardworking Americans.
If you need any additional information, please visit my website at hurt.house.gov or call my Washington office: (202) 225-4711, Charlottesville office: (434) 973-9631, Danville office: (434) 791-2596, or Farmville office: (434) 395-0120.
Robert Hurt represents the Fifth District in Congress.