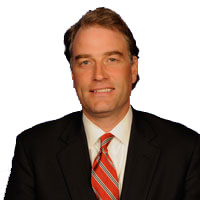 With unemployment remaining unacceptably high across the Fifth District and 14 million Americans without a job, the House has been working since the start of the 112th Congress to pass legislation that would remove the government as a roadblock to job creation and reverse the job-destroying policies of the past two and a half years.
Earlier this year, the House put forth a pro-growth jobs plan – 'A Plan for America's Job Creators' – that would empower our entrepreneurs and small businesses and return certainty to the marketplace by implementing policies that would reduce unnecessary regulations, increase our domestic energy supply, cut government spending, and keep taxes low.
The House has since passed dozens of these commonsense measures as a part of our overall jobs agenda including:
· The Reducing Regulatory Burdens Act (H.R. 872), which would halt duplicative federal regulations on farmers and small business owners that are impeding job creation.
· The Restarting American Offshore Leasing Now Act (H.R. 1230), The Putting the Gulf of Mexico Back to Work Act (H.R. 1229), The Reversing President Obama's Offshore Moratorium Act (H.R. 1231), and The Jobs and Energy Permitting Act of 2011 (H.R. 2021), which would significantly increase our domestic energy supply and create thousands of jobs.
· The Energy Tax Prevention Act (H.R. 910), which would stop the federal government from imposing a job-destroying national energy tax.
· A Budget for Fiscal Year 2012 (H.Con.Res. 34), which would cut $6 trillion in government spending and help put our budget on a path to balance. 
This fall, the House has continued to implement aspects of our jobs agenda by passing additional regulatory relief bills including:
· The Protecting Jobs From Government Interference Act (H.R. 2587), which would prevent the unelected National Labor Relations Board from dictating where employers and private businesses can set up their operations.
· The Transparency in Regulatory Analysis of Impacts on the Nation Act (H.R. 2401), which would require an interagency committee to analyze the cumulative economic impacts of certain EPA environmental regulations in an effort to better understand how these policies affect American manufacturing, global competitiveness, energy prices, and jobs.
And just over the past two weeks, the House has passed three more bipartisan bills – the Cement Sector Regulatory Relief Act, the EPA Regulatory Relief Act, and the Coals Residuals Reuse and Management Act – which would help curb costly, excessive, and burdensome regulations imposed by the EPA and save thousands of jobs.
Despite the fact that the House has worked across the aisle to find areas of common ground to pass these and several other pieces of legislation that would give our true job creators the freedom and opportunity necessary to expand their businesses and put people back to work, nearly all of these House-passed jobs bills sit stalled in the Senate.
Following the Senate's bipartisan rejection of the President's proposal for more failed stimulus spending and additional tax increases this past week, now is the time for the Senate to act and join with us in the House in our efforts to put in place those commonsense solutions that will truly help grow our economy and create jobs.
Robert Hurt is a United States Congressman.