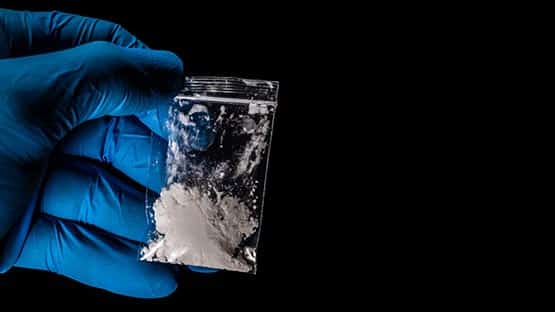 A Roanoke man was sentenced to 186 months in federal prison for allegedly drug dealing while he was behind bars.
Anthony Brian Barnett, 37, pleaded guilty in April 2023 to conspiring to distribute 100 grams or more of heroin in 2019 and for also distributing para-fluorofentanyl, a 10-times more powerful form of fentanyl, in 2022.
Barnett will serve his federal sentence after he finishes serving an eight-year state sentence as a result of his convictions in Roanoke City Circuit Court for malicious wounding by mob and assault and battery.
According to court documents, Barnett was arrested on July 20, 2019, for his involvement in a May 2019 assault and shooting that occurred in Roanoke. Prior to his arrest, Barnett was involved in the trafficking of narcotics in and around the City of Roanoke.
Following his arrest, and while incarcerated, Barnett directed his co-conspirator, Aminee Jewel Davenport, 37 of Roanoke, to drive to a residence to obtain his heroin to then sell to a "customer."
On a recorded jail phone call, Barnett told Davenport where to find the heroin, how to weigh it and how much money to charge.
Barnett, however, was unaware that the "customer" was a confidential informant working with the Virginia State Police.
Davenport sold approximately four ounces of heroin to the informant on two occasions.
As a result, both Barnett and Davenport were indicted by a federal grand jury.
While awaiting trial, in March 2022, Barnett obtained what he believed was heroin, but was later determined to be para-fluorofentanyl, from an inmate in his jail pod.
Barnett then sold this substance to other inmates, only to be caught after an inmate in his pod died from a drug overdose.
Although Barnett was not charged with contributing to this inmate's death, his continued involvement in dealing deadly substances likely contributed to his significant sentence.
The Virginia State Police, the Drug Enforcement Administration, and the Federal Bureau of Investigation, along with their partners in the Roanoke City and Roanoke County Police Departments, participated in the investigation of the case.