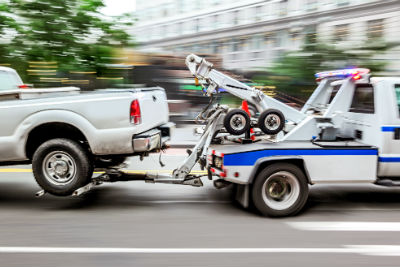 Detectives with the Richmond Police Department are conducting a wide-ranging investigation into reports of possible fraud by a towing company that could have resulted in unauthorized towing and/or the overcharging of fees.
Following reports of a tow company towing vehicles from unauthorized areas and reports of the company overcharging individuals, Third Precinct detectives have been investigating the business for the past three months. Detectives have not yet released the name of the company due to the ongoing investigation, but efforts have been made and will continue to be made to contact possible victims of the fraud by mail.
Following a warrant that was served for the company and business records, detectives have identified the names and addresses of potential victims. These individuals have been sent a letter alerting them to the possible fraud and providing instructions for contacting RPD.
Detectives do not have complete information on all the possible victims. Anyone in the Richmond region who believes they may have been the victim of illegal practices by a towing company based in Richmond is asked to email [email protected] with any details that can be provided.
Illegal practices can be:
Towing from unauthorized areas
Having been charged in excess of the maximum $135 for the initial tow
Having been charged in excess of the drop fee of $40 when the vehicle has been hooked but not yet towed away
Storage fees that accrued due to an illegal tow.
"This has been a challenging investigation," said Third Precinct Commander Faith Flippo. "This case could involve hundreds of victims. I credit the steadfast and focused work by Third Precinct detectives in advancing this case in an effort to protect the public."