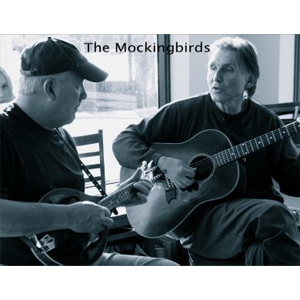 The Richard Adams Variety Show will offer a packed performance for the opening of its second season as part of WTA's Gateway offerings.
Headed by the musical and comic genius of Richard Adams, the performance will showcase some of the Valley's favorite talents.  It will also give the audience an opportunity to cast with "You Can Sound Like a Cat" competition and "You Can Be On a Talk Show."  The Variety Show is presented at WTA's Gateway, 329 West Main in Downtown Waynesboro, at 7:30 pm on Friday, Sept. 14.
Performing along with Adams will be Wanda Eaves-Taylor who for many years charmed audiences as the vocalist for Wanda and the White Boys.  With the retirement of that popular group, she is rarely heard within the region.  WTA's Gateway performance will reunite her with Buddy Thomas and Adams.
Also on the bill is the Mockingbirds Old Time Music with Buddy Thomas and Ted Lawhorn.  Rebekah Bono, tap dancer extraordinaire, is September's featured dancer.  The co-host for the evening is Kevin Chisnell, blues musician and host of Mojo Saturday Night at WTA's Gateway.
Advanced tickets for the Richard Adams Variety Show are $9.99 and can be purchased online at www.wtagateway.com or by calling the box office at 540-943-9999.  Remaining tickets will be available at the door for $12.