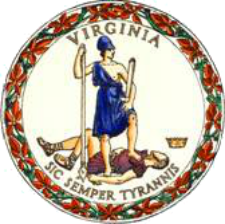 On the same day they killed their own bill to allow guns in churches, House Republicans also killed their proposed constitutional amendment that would have drastically altered the balance of power in Virginia state government.
Delegate Chris Head's constitutional amendment would have usurped power from the executive branch by allowing the General Assembly to suspend or nullify any or all portions of any administrative rule.
"Democrats believe that power is derived from the consent of the governed," said House Democratic Leader David J. Toscano and Caucus Chair Charniele Herring. "This amendment would undermine and circumvent protections that are in place to ensure that no branch of government becomes so omnipotent that it takes power away from the people. The amendment flew in the face of the principle of separation of powers that this country has embraced since its inception."
Realizing they didn't have the votes, Republicans quietly sent the proposed amendments back to the Privileges and Elections Committee to die.