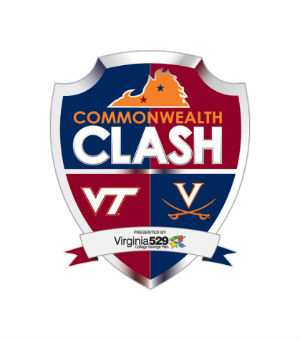 Virginia had one-touchdown leads twice in the second half, but Virginia Tech responded both times, and a 42-yard field goal by Joey Slye with 1:38 left lifted the Hokies to a 23-20 win on Saturday.
The Hokies (6-6, 4-4 ACC) won in legendary coach Frank Beamer's final ACC game.
The Cavs (4-8, 3-5 ACC) lost for the 12th straight time to their in-state rivals.
UVA outgained the Hokies 421-308, but Tech scored on its last three possessions, and intercepted a Matt Johns pass in the final minute to seal to win.