Paul Wigand has been promoted to district manager in Kroger's Mid-Atlantic Division.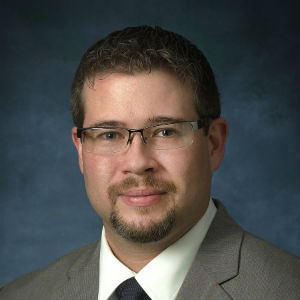 Wigand will oversee 17 stores in the Blue Ridge area of Virginia, including Lynchburg, Appomattox, Charlottesville, Harrisonburg, Staunton, Waynesboro, Lexington, Clifton Forge, Rocky Mount/Smith Mountain Lake and Martinsville.
A native of Grand Rapids, Michigan, Wigand comes from Kroger's Michigan Division, where he was an asset protection manager.  He joined Kroger in 1999 as an intern.  After completing the management development program, Wigand has served as a co-manager, associate manager, store manager and operations coordinator.
"I'm delighted to join the outstanding team in Kroger's Mid-Atlantic Division," said Wigand.  "The stores in the Blue Ridge area are solid performers and serve their customers well.  I am impressed with the associates and look forward to working with them to make our stores the best they can be."
Wigand is a graduate of Cornerstone University in Grand Rapids, Mich.
About Kroger's Mid-Atlantic Division
The Mid-Atlantic Division operates 121 stores, 118 pharmacies and 93 fuel centers in Virginia, West Virginia, North Carolina, Tennessee, Kentucky and Ohio.  Headquartered in Roanoke, the Mid-Atlantic Division is dedicated to making a difference in the communities it serves by supporting hunger relief, women's health, our troops and their families, and local schools and grassroots organizations.  Kroger is also a strong supporter of the Salvation Army, American Red Cross and organizations that promote the advancement of women and minorities.  Fortune magazine named Kroger the "most generous company in America" and The Reputation Institute ranked Kroger among the Top 100 of America's Most Reputable Companies.  For more information, visit www.kroger.com.