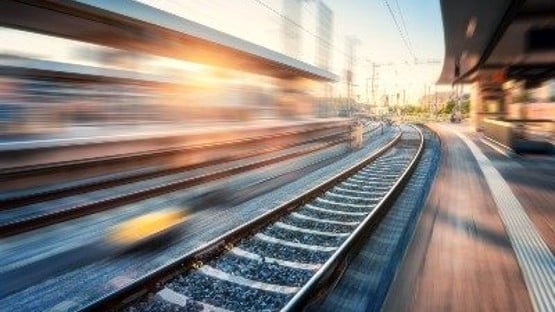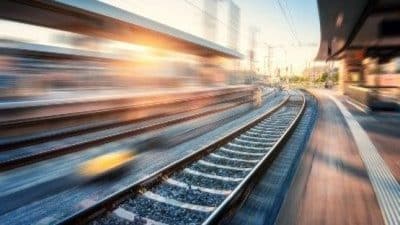 The Virginia Department of Rail and Public Transportation (DRPT) announced yesterday that its 2022 Statewide Rail Plan was approved by the Federal Railroad Administration.
The plan provides long-term guidance for Virginia's transportation leaders and ensures the Commonwealth's rail needs for people, communities and commerce are addressed.
Virginia's rail network enables economic growth, relieves congestion and saves taxpayer money by safely and efficiently moving people and freight within and through the Commonwealth. DRPT oversees programs and initiatives that support freight investments and delivers data-driven planning recommendations and policies for passenger and freight rail.
The 2022 Statewide Rail Plan is fully digital with interactive features showing the current landscape of rail and the effects of Virginia's rail investments. A policy framework to guide recommendations is introduced, including short- and long-term projects with an assessment of project benefits. The Statewide Rail Plan is prepared every four years in accordance with FRA guidance. DRPT coordinated with the Virginia Passenger Rail Authority (VPRA) to develop the plan, and aligned it with the goals and objectives of VTrans, the Commonwealth's multimodal transportation plan.
"The Commonwealth recognizes the need for a long-term vision for passenger and freight projects that will carry its economy and population into the future," Jennifer DeBruhl, the Director of the Virginia Department of Rail and Public Transportation, said. "Continued investment in rail infrastructure will ensure the mission and vision of our transportation network is achieved."
Since the last statewide plan, Virginia embarked on an ambitious new program to separate freight and passenger rail in its busiest rail corridor and expand passenger rail services in Western Virginia. The effort is known as Transforming Rail in Virginia, and has resulted in the newly established VPRA taking ownership of more than 400 linear miles of rail right of way for passenger rail expansion.
DRPT rail programs have generated 13 million rail carloads and diverted 44 million trucks from Virginia's roadways, and relieved rail network congestion, improved air quality, helped grow the economy and complemented the Virginia highway network while reducing capital and maintenance expenditures.
In the next 20 years, the Commonwealth will make $5.8 billion in passenger rail investments comprising 72 projects and $536 million in freight rail investments comprising 123 projects. Passenger rail projects include a new two-track span parallel to the Long Bridge to expand freight and passenger train traffic over the Potomac River and expanding passenger rail service from Roanoke to the New River Valley.
Norfolk Southern and CSX have invested heavily in their networks during the last five years and continue to make capital investments to update existing track and bridges, add new track capacity, and improve facility efficiency. The nine short-line railroads in the Commonwealth have also made a variety of infrastructure improvements and have maintenance and improvement plans.
DRPT and VPRA are working to build upon the planned rail improvements through partnerships with the FRA and neighboring states, including proposals for the Washington, D.C., to Charlotte, North Carolina corridor, expansion of passenger rail to Bristol, Virginia, and a Southwest Virginia to Hampton Roads connection with an east-west passenger rail corridor.
"Virginians deserve a rail system that allows people and goods to get where they need to go quickly and affordably, while reducing congestion on our roads and pollution," DeBruhl said. "The progress and future improvements in the rail network lay the groundwork for Virginia to continue to be a major contributor to the development and economic success of the Commonwealth and nation as a whole."