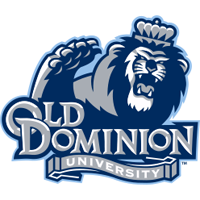 ODU junior guard Trey Freeman (Virginia Beach, VA.) scored a game high 18 points to lead the Monarchs to a 64-38 Conference USA victory over Southern Miss Thursday night in a nationally televised contest at the Ted Constant Convocation Center. It was the second lowest point total by an opponent this year, the lowest was 35 by Mt. St. Mary's.
ODU has now won 18 straight home games and are 14-0 this year in the Constant Center.
The Monarchs led by five, 24-19 at halftime, but with 18:41 left in the game, Matt Bingaya scores on a layup and USM was within one point, 24-23.  From there ODU went on a 17-2 run started by a Freeman jumper, then three straight baskets by graduate Jonathan Arledge (Silver Springs, MD.) and the Monarchs were up 32-23.ODU built the lead to as much as 29, 64-35 after a Nik Biberaj (Fairfax Station, VA.) basket with 2:23 left in the game
Joining Freeman in double figures was junior Aaron Bacote (Hampton, VA.) with 10 points, while Richard Ross (Wichita Falls, TX.), Arledge, and Ambrose Mosley (Jacksonville, FL.) each scored eight points.
ODU shot .519 (27-52) from the field and held USM to .283 (13-46).  The Monarchs also outrebounded the Golden eagles, 38-25 with a balanced attack led by sophomore Denzell Taylor (Ontario, Canada) with six. Bacote and Mosley each added five. Freeman and taylor both had two steals each and Freeman along with Jordan Baker (Hampton, VA.) dished out a game high four assists.
Counting his two seasons at Campbell, Trey Freeman has now scored 400 or more points in three straight seasons. He currently has 401 points this season for a 16.0 per game average.
Southern Miss was led by Chip Armelin with 15 points, followed by Matt Bingaya with 11 points and nine rebounds.
The Monarchs return to action Saturday afternoon in another nationally televised contest by the American sports Network at 3:00 against C-CUSA leader and last year's tournament finalist LA Tech. Fans in the Hampton Roads area can watch the contest on WTVZ (channel 33 over the air) and on Cox channel 2.