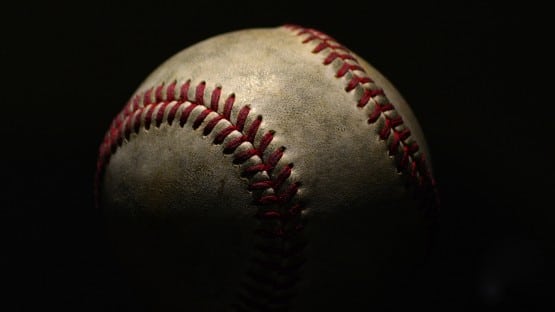 The Richmond Flying Squirrels fell, 4-3, to the Altoona Curve Friday night at The Diamond.
The Flying Squirrels pitching staff racked up 14 strikeouts against the Curve (29-24), the Double-A affiliate of the Pittsburgh Pirates, and have piled up 45 strikeouts in the series.
All even, 3-3, in the top of the ninth inning, the Curve notched back-to-back singles against Juan Sanchez (Loss, 3-4) with two outs to place runners at first and second. Drew Maggi laced an RBI single into center field and sent Altoona to a 4-3 advantage.
The Flying Squirrels (24-30), the Double-A affiliate of the San Francisco Giants, went quietly in the ninth inning. Oliver Garcia (Win, 5-1) induced a flyout, groundout and a strikeout to complete the Altoona victory.
With a runner at first base and one out in the second, Riley Mahan zipped a two-run homer to right field and moved Richmond in front, 2-0. It was Mahan's second home run of the series and his eighth of the season.
Altoona evened the score, 2-2, in the top of the third when Matt Gorski lifted a two-run homer against Teng.
Carter Aldrete led off the fourth inning with a double and Jimmy Glowenke drove him in with an RBI single, giving the Flying Squirrels a 3-2 lead.
Frisbee silenced the Curve offense over the sixth and seventh innings with four strikeouts. He retired all six batters faced.
Mason Martin tied the game, 3-3, with an RBI double against Sanchez in the top of the eighth inning.
Richmond starter Kai-Wei Teng worked a season-high five innings with four hits and two runs allowed with eight strikeouts, including three punchouts against his final four batters faced.
The Flying Squirrels will take on the Curve Saturday night with a 6:05 p.m. first pitch at The Diamond. Right-hander Ryan Murphy (1-2, 5.73) will make the start for Richmond opposed by Altoona right-hander Aaron Shortridge (3-3, 5.55).
On Saturday, the Flying Squirrels will host Richmond Hockey Night with specialty Retro Hockey jerseys on the field that will be up for auction benefitting the Special Olympics of Virginia. Fans can enjoy In-Your Face Fireworks after the ballgame presented by Markel.
Tickets are available online at SquirrelsBaseball.com/Tickets, by phone at 804-359-FUNN (3866) or in person at the Flying Squirrels ticket office.