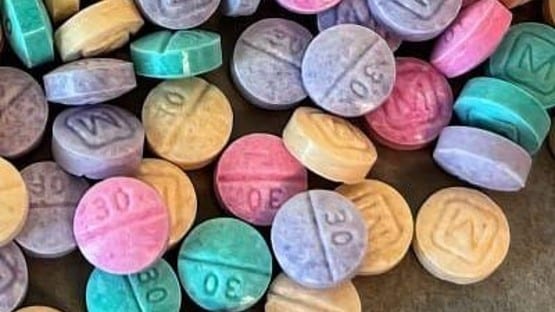 The United States International Trade Commission estimates that 97 percent of fentanyl in the U.S. is manufactured using precursor chemicals from China.
Forty-four U.S. House Democrats and Republicans are encouraging the Biden Administration to combat the role of the People's Republic of China (PRC) in the manufacturing and trafficking of illicit fentanyl.
U.S. Rep. Abigail Spanberger of Virginia, a former CIA case officer and federal law enforcement officer who tracked cartels and worked narcotics cases, joined the group of lawmakers to stop a narcotic that is killing Virginians and Americans.
In a letter sent to U.S. Secretary of State Antony Blinken, Spanberger and her colleagues called for "aggressive diplomatic action" to crack down on the PRC's manufacturing and trafficking of illicit fentanyl and work to eliminate the financial incentives associated with drug trafficking. The lawmakers want Blinken to keep fentanyl the issue top as the Administration engages in high-level conversations with the PRC following the Secretary's June trip to Beijing.
"It is critical that we address the mounting flow of precursor chemicals and synthetic opioids like fentanyl into our country. Precursor chemicals manufactured in China are sold to Mexican transnational criminal organizations (TCOs), like cartels, who produce illicit fentanyl and traffic it into the United States. The PRC continues to be the main source for the starting chemical materials used to illicitly manufacture drugs that have been involved in the deaths of far too many Americans," the lawmakers wrote. "While the supply chain for illicit fentanyl is vast and complicated, it is estimated that 97 percent of fentanyl in the United States is manufactured using precursor chemicals from China. Precursor chemicals are the basis for illicit fentanyl, as well as other drugs, and can be synthesized, pressed into pill form, and trafficked through U.S. ports of entry to towns across the country."
The letter continued: "Our neighborhoods and families depend on you ensuring that the issue of combatting fentanyl trafficking remains high on the agenda in every discussion with the PRC, as well as other nations involved in the drug ecosystem. We urge you to commit all due diplomatic pressure to ensure that the PRC meaningfully polices its precursor chemical producers and cuts off the flow of fentanyl into the United States. In addition, we urge you to drive forward aggressive diplomatic action, as part of a whole-of-government, coordinated effort, to secure an agreement with the PRC that results in a true clamp down on the devastating illicit fentanyl trade."