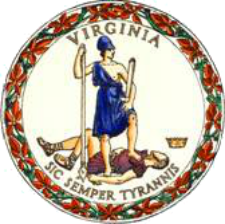 Governor Terry McAuliffe announced more than $6.9 million in Housing Trust Fund grants and loans for the Homeless Reduction Grant and the Competitive Loan Program.
Twenty-three projects will receive grants through these two programs of the Virginia Housing Trust Fund. The Trust Fund is intended to create and preserve affordable housing and to reduce homelessness in the Commonwealth. The biennial budget for fiscal years 2015-16 allocated $4 million in the first year and $4 million to fund activities through the Trust Fund. This follows the 2013-14 biennial budget, which allocated $8 million to create the Trust Fund.
Speaking about the announcement at an event in Arlington, Governor McAuliffe said, "Building a new Virginia economy means expanding economic security and opportunity to Virginians from every walk of life – and access to secure and affordable housing is an essential part of that effort.  The Virginia Housing Trust Fund uses innovative funding tools to promote affordable housing and homelessness prevention across the Commonwealth. I am proud to award these grants and watch them work to improve real people's lives and grow our economy."
"Safe, affordable housing is the foundation of a strong community and a key component of any economic development strategy for catalyzing job growth," said Secretary of Commerce and Trade Maurice Jones.  "This funding will help our communities provide that foundation, which is vital to creating a place for people to live, go to school, work and do business."
The Competitive Loan Pool is intended to create and preserve affordable housing units within the Commonwealth. The program provides assistance in the form of loans to projects that will meet local affordable housing needs and support the state housing policy. In total, 31 applications were submitted, totaling almost $18 million in requested loans. Eleven projects are being funded and will create or preserve nearly 550 affordable housing units.
The Homeless Reduction Grant program through the Virginia Housing Trust Fund is designed to reduce homelessness within Virginia. The program provides assistance to projects that address homelessness needs in the Commonwealth and supports the state housing policy. The projects are expected to decrease the length of time individuals experience homelessness, decrease the number of new incidents of homelessness and decrease the number of individuals returning to homelessness. Nearly $1.8 million was requested from 22 applicants for the program.
2015 Virginia Housing Trust Fund Competitive Loan Pool
Organization
Project Name
Locality
Amount
Arlington Partnership for Affordable Housing
Columbia Hills East
Arlington County
$750,000
Community Residences Inc.
Community Residences Independent Permanent Supportive Housing Program
Fairfax County
$456,288
Pathways Homes Inc.
Pathways Homes Permanent Supportive Housing First Program
Fairfax County
$600,000
Virginia Supportive Housing
New Clay House II
City of Richmond
$750,000
Rush Lifetime Homes Inc.
Old Forest Village
City of Lynchburg
$428,903
HEGM Corporation
Ada Park
City of Newport News
$289,304
The Community Builders
Church Hill North Phase 1B Seniors
City of Richmond
$750,000
Second Act Communities SM (formerly known as Virginia Housing Corporation)
Cypress Landing
City of Chesapeake
$600,000
Community Housing Partners
Powell Valley Village Apartments
Lee County
$235,690
Community Housing Inc.
Brookland Park Plaza
City of Richmond
$500,000
Wesley Housing Development Corporation
Lewinsville Senior Residences
Fairfax County
$644,576
TOTAL:
$6,004,761
2015 Virginia Housing Trust Fund Homeless Reduction Grants
Organization
Service Area
Amount
3E Restoration Inc.
Cities of Hampton, Williamsburg, Newport News and Poquoson, and James City and York counties
$100,000
ForKids Inc.
Cities of Norfolk, Chesapeake and Suffolk
$81,265
HomeAgain
City of Richmond and Henrico, Hanover, Chesterfield, Charles City, New Kent, Powhatan and Goochland counties
$100,000
Micah Ecumenical Ministries
City of Fredericksburg and Caroline, King George, Spotsylvania and Stafford counties
$100,000
New River Community Action Inc.
City of Radford and Giles, Floyd, Montgomery and Pulaski counties
$30,000
Northern Virginia Family Service
Cities of Manassas and Manassas Park, and Prince William County
$100,000
People Incorporated of Virginia
City of Bristol and Buchanan, Dickenson, Russell, Tazewell and Washington counties
$47,400
Samaritan Housing Inc.
City of Virginia Beach
$100,000
St. Joseph's Villa
Cities of Colonial Heights, Emporia, Hopewell and Petersburg, and Dinwiddie, Greensville, Prince George, Surry and Sussex counties
$50,000
St. Joseph's Villa
City of Richmond and Henrico, Hanover, Chesterfield, Charles City, New Kent, Powhatan and Goochland counties
$50,000
The Planning Council
Cities of Norfolk, Chesapeake and Suffolk
$99,935
Virginia Supportive Housing
City of Richmond and Henrico, Hanover, Chesterfield, Charles City, New Kent, Powhatan and Goochland counties
$100,000
TOTAL:
$958,600