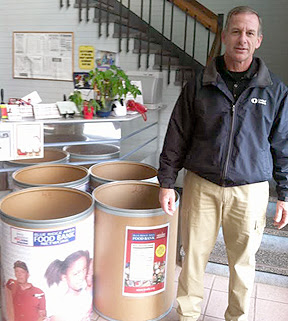 mathers construction Team is stepping up its efforts to help families in the region during the holiday season, and is inviting the community to join in the effort to spread the spirit of giving to those in need.
Mathers, based in Waynesboro, Va., is taking part in several campaigns to assist local families in need this fall. Mathers is involved in the fourth annual Valley Businesses Give Back campaign with the Blue Ridge Area Food Bank, in addition to setting up an online salvation army Red Kettle campaign that will run through Dec. 24.
Mathers has also adopted a local family to provide a Thanksgiving meal, a Christmas meal and children's Christmas gifts.
"It's so important for us as a company to give back to the community that we serve," said Teresa Gauldin, president and CEO of Mathers. "We are so blessed that our employees, customers and the community at large have always stepped up to be a part of a bigger community campaign."
Mathers will match contributions from its employees dollar-for-dollar, and the company is inviting community members to donate money and items toward the three campaigns, including the effort to help the local family with meals and gifts.
"It means a lot to give back," said Brandy Austin, an employee at Mathers. "I am glad we can donate to a family in need. It really is the meaning of the season, and I'm glad I am able to give a little toward a much bigger effort and have impact that we could not have as an individual family."
For more information on Mathers Construction, call (540) 932-2300 or visit www.mathers-team.com