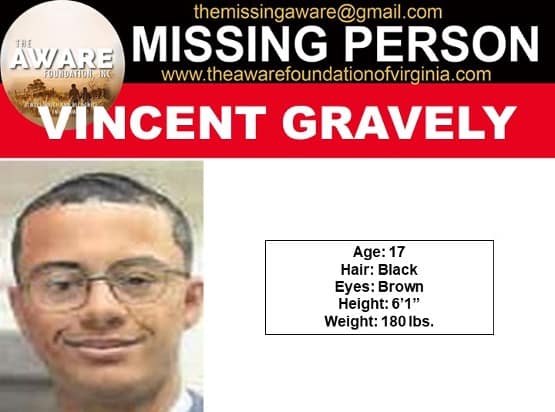 Update: Wednesday, 8:25 a.m. Vincent Gravely has been located and is safe, according to a report from The Aware Foundation.
The Martinsville Police Department is asking for the public's help in locating a missing 17-year-old.
Vincent Gravely was last seen in Martinsville on Sunday. He was last seen wearing a black hoodie, black pants, and gray Hey Dudes shoes.
His family and friends are concerned for his well-being.
If you have any information on Gravely's whereabouts, contact the Martinsville Police Department at 276-638-8751.