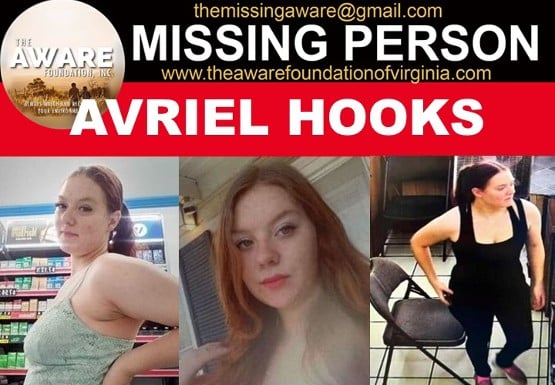 The Lynchburg Police Department is requesting the public's assistance in locating a missing 20-year-old female.
Avriel Hooks was last seen by her family in the 1400 block of Gates Street in Lynchburg around 8 p.m. on Tuesday.
Police believe she may be in danger.
Hooks was last seen wearing black leggings, a black tank top, and pink nail polish.
Anyone with information about Hooks' whereabouts is asked to call 911 or contact Detective C. Davis at 434-455-6166 or Crime Stoppers at (888) 798-5900.