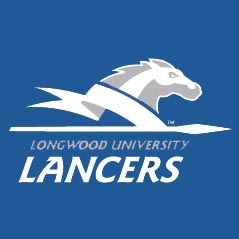 In the end, Keon Moore was too much. On an afternoon when Longwood rallied from a 13-point second-half deficit and forced overtime in one of the Big South's most difficult arenas, Winthrop's redshirt junior forward scored 27 points to lift the Eagles to an 82-72 New Year's Eve win in Winthrop Coliseum.
The Big South's fifth-leading scorer, Moore scored in double figures in both halves and drained six points in overtime to squash a Lancer comeback bid that included a 10-0 run in the final seven minutes of regulation. Longwood (4-10, 0-1 Big South) rallied from a 55-42 deficit and tied the game on consecutive free throws by Quincy Taylor with 14 seconds left, but Moore sparked the Eagles in overtime by hitting his sixth three-pointer of the game 20 seconds out of the gate.
"We did everything we wanted to do," Longwood head coach Jayson Gee said. "We wanted to shoot 20 free throws. We did that. We wanted to outrebound them. We did. We wanted to keep our turnovers under 16. We did. We wanted them to shoot below 45 percent. They did. We just didn't get it done."
Moore was one of four double-figure scorers for Winthrop (6-6, 1-0 Big South), the preseason pick to finish fourth in the Big South. Andrew Smith sank 14 points, Xavier Cooks neared a double-double with 13 points and nine rebounds, and Joseph Lopez came off the bench to score 12 points on 4-of-5 shooting.
But it was Moore who carried the Eagles, finishing 8-of-15 from the floor, 6-of-10 from three-point range and 5-of-6 from the free throw line en route to his fifth 20-point game of the season. His six three-pointers were more than Longwood had as a team, as Longwood shot an uncharacteristic .227 (5-of-22) from beyond the arc.
"We didn't shoot the three-ball well, which has been a solid part of our game," said Gee, whose Lancers entered the game with the fourth-highest three-point percentage and third-most made three-pointers in the Big South. "As I told our team in our locker room, there were several plays we would all like to have back, including the coach, and you can't do that. As disappointing as this is, we have to build from this kind of effort, this kind of competitive drive."
Despite Longwood's season-best 17-of-20 (.850) shooting performance from the free throw stripe, it was another heartbreaking near-win for a Lancer team that has suffered three of their past four losses after trailing by one possession in the final minute of regulation. Longwood trailed UMBC 56-53 with 40 seconds left but lost by five. Longwood trailed Ball State 65-62 with 31 seconds left but lost by five. The Lancers led Winthrop 63-62 with under four minutes to play Wednesday but could not find a way to slow down Moore and Cooks, who spearheaded an 8-0 run over a two-plus minute span in overtime.
"We're definitely disappointed in the outcome, but we certainly recognize that we've made some progress," Gee said. "This team is a much more competitive team, and a much more physical one. Lotanna [Nwogbo] had a great night and Shaquille Johnson hit some key baskets for us…We held [Winthrop] to 43 percent from the field, which is a positive thing we have to continue to do as we move down the stretch. I just feel deflated for our kids who put in such a great effort and had a chance to beat a really good team."
Nwogbo and Johnson carried Longwood's offense with 18 points each. It was the third straight game with at least 18 points and eight field goals for Johnson, who scored in double figures in his six December games and averaged 17.3 points per game for the month. Nwogbo, meanwhile, carded a hard-fought double-double with 12 rebounds against an onslaught of double and triple teams.
"[Nwogbo's] a dominant player in this league," Gee said. "I've said all along I thought we had the best center in the league, we've just got to get him to do a better job taking care of the ball. Some of that's going to happen because he's getting double and triple-teamed, but I was very, very proud of him tonight. I told him after the last game – he was really disappointed, felt like he had lost the game for us at Ball State – I told him, you're going to go down to Winthrop and get a double-double. It's a tribute to his attitude and his work ethic and his skills that he got that done. It's just disappointing that he didn't get a W."
Longwood will host Radford in the Big South opener this Saturday, Jan. 3, at 5 p.m. The game will be the nightcap of a double header with the Longwood women, who host Campbell at 2 p.m. Longwood athletics will present a special halftime show during the men's game, bringing the nationally-renowned Chicago Boyz Acrobatic Team to Willett Hall for all in attendance.
"Radford is an outstanding ball club," Gee said. "I think they're the No. 1 or No. 2 team in the league with them, Coastal Carolina and High Point right there with them. The schedule makers didn't do us any favors with that one, but we're not running from it. Like I told our players, it's a great opportunity. They're coming to us, and we have to find a way to get it done in our house."