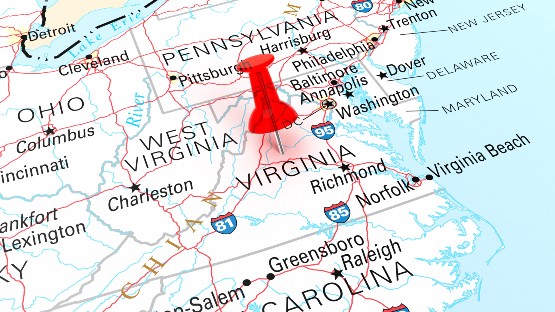 The FAA has notified Leesburg that it intends to end the remote tower program at Leesburg Executive Airport in June.
The town is saying today that it is taking steps to maintain air traffic control operations at the airport.
The Leesburg Executive Airport was the first municipal airport in the country to implement a remote tower program through the FAA's Remote Tower Pilot program in 2015.
The remote tower system, developed by Saab Inc., utilizes high-definition cameras and displays, maneuverable optical and infrared cameras, microphones, and a signal-light-gun to provide data directly to air traffic controllers at a remote tower center located just outside of the airport property.
Air traffic controllers at the remote tower center have the same tools as at other traditional air traffic control towers, but use live video, radar, and other tools instead of direct vision to detect and direct air traffic at the busy general aviation airport.
Since the airport's remote tower was deemed operationally viable by the FAA in 2021, contract controllers in Leesburg's tower have provided air traffic services to more than 174,000 day, night, and all-weather takeoffs and landings at the airport.
From the start of the program in 2015, airport traffic has grown more than 25 percent, and the airport has added an additional flight school, a second fixed base operator, and a U.S. Customs office for receiving international traffic.
"Leesburg has worked cooperatively with both the FAA and SAAB for many years as our primary focus regarding air traffic control is on safety, and ensuring that those services remain at the airport as they do today. With more than 75,000 takeoffs and landings each year, we believe air traffic control services are necessary for safe operations and growth at the Leesburg Executive Airport," Airport Director Scott Coffman said.
Since learning of this decision by the FAA, Leesburg has been working with the Town's federal legislators—Rep. Jennifer Wexton (VA-10), and Sens. Tim Kaine and Mark Warner (VA)—to ensure that Leesburg Executive Airport remains a towered airport.