Virginia
'Lawmakers You Need to Know in 2023′: Mark Warner in Bloomberg's top 10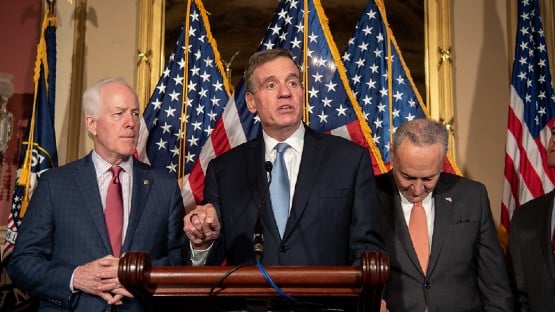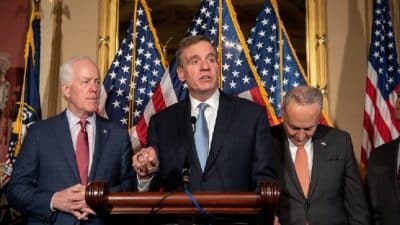 Virginia's Sen. Mark R. Warner is one of Bloomberg's "The 10 U.S. Lawmakers You Need to Know in 2023."
According to a press release, the 10 lawmakers were selected from among 535 in the U.S. Senate and House "based on their legislative track records, stature in their political parties and areas of expertise as well as their ability to get things done" in a divided Congress.
Bloomberg chose Warner for his work as Senate Intelligence Committee chair with a focus on ensuring China does not control the technology for new drugs, food, chemicals, artificial intelligence, advanced energy and quantum computing in 2023. He served as governor of Virginia from 2002 to 2006 and previously worked in telecommunications. He was elected to the Senate in 2008, and repeatedly works for legislation to guard the nation against China, including the surveillance of Americans by Chinese-owned platforms such as TikTok.
Warner, 68, is also concerned about Elon Musk's relationship with China after acquiring Twitter. "My concern has always been about this financial overhang that the Communist Party of China has over Elon Musk," Warner said in the press release.
A strong supporter of Ukraine, Warner's other priorities include bolstering Community Development Financial Institutions to provide access to capital in rural and minority communities and expanding housing.
According to Bloomberg, Warner holds 99 percent of party unity votes, and sponsored 44 bills in 2022 in the areas of health, taxation, armed forces and national security, finance, education, labor and employment, commerce, Congress, science, technology and communications and transportation.
Warner also serves on the Senate's committees for budget; finance; rules and administration; banking, housing and urban affairs and the Joint Committee on the Library of Congress.