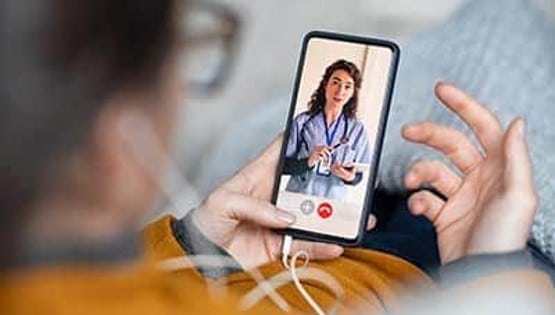 Virgina Sen. Mark R. Warner has led efforts since the COVID-19 Public Health Emergency ended for telehealth services to continue to be available.
The Drug Enforcement Administration's new engagement on a potential special registration for telehealth, however, is raising concerns regarding proposed rules for prescribing controlled substances via telehealth.
Warner (D-VA) and Sen. John Thune of South Dakota lead a group of colleagues in a letter to DEA Administrator Anne Milgram. They are joined by Sens. Catherine Cortez Masto of New Mexico, Shelley Moore Capito of West Virginia, Sheldon Whitehouse of Rhode Island and Dan Sullivan of Arkansas.
The Ryan Haight Online Pharmacy Consumer Protection Act allowed the DEA to waive in-person requirements for prescribing controlled substances in the case of a Public Health Emergency (PHE). Earlier this year, the DEA announced a proposed rule detailing their plans for prescribing medications via telehealth going forward that would limit the ability of doctors to prescribe controlled substances without an in-person visit and place unnecessary requirements on care providers. The proposed rule would only allow a 30-day supply of a schedule III-V non-narcotic medication prior to an in-person medical evaluation, and would not permit any initial supply for schedule II or schedule III-V narcotic medication.
"Although we appreciate the limited flexibilities proposed by the rule, they are insufficient to meet the health care needs of our constituents and the needs of the providers who care for them. We support the Drug Enforcement Administration (DEA) extending the full set of telehealth flexibilities through November 2023 and are encouraged by the upcoming public listening sessions on the proposed regulations. We urge the DEA to consider feedback from health care stakeholders and apply the lessons learned from the COVID-19 pandemic to ensure patients maintain access to care through telehealth, while still minimizing diversion and fraud," the senators' letter states.
The letter highlights the difficulty patients have scheduling in-person appointments.
"We have concerns about our constituents' ability to obtain in-person appointments within 30 days of starting a new medication, and the potential consequences to their health of starting a new medication and abruptly ending it should they not be able to obtain such an appointment. It takes on average 26 days to schedule a new patient appointment with a health care provider. Therefore, a 30-day supply could result in patients going without their medication while they wait for an in-person appointment or will turn to higher-acuity and higher-cost settings of in-person care to meet this deadline, such as emergency departments."
The senators called attention to a rule Congress created as part of the SUPPORT for Patients and Communities Act that requires the DEA create a registration for telemedicine practitioners who would not be subject to mandatory in-person medical evaluations. The goal of this special registration is to allow medical evaluations over telehealth more broadly, which the senators state this DEA rule does not accomplish.
During the COVID-19 pandemic, tremendous progress was made to ensure that patients could receive care without interruption. Reinstating harsh limits on telehealth would take step backwards, and have serious impacts on the care options for thousands of patients.