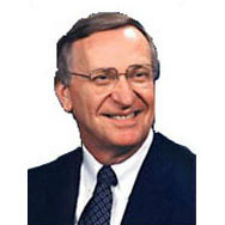 The Commonwealth of Virginia prepares its budget on a biennial schedule. The budget proposed this year by the Governor and adopted by the General Assembly will become effective July 1, 2016, and extend to June 30, 2018.
Although technically the General Assembly does not pass a new budget in odd-numbered years, practically there are many adjustments that are made mid-course in the biennium budgets based on changes that may have occurred in revenues or expenses.
While this system of budgeting over two years may reduce some administrative paperwork, it also presents some challenges. Essentially, the governor and the General Assembly must estimate revenues 30 months into the future. These are not simply planning projections; these are actual numbers upon which budgeted expenditures are based. Economists in government and in business are consulted in coming up with revenue estimates.
The challenge of estimating government revenue has been obvious over the last few years. Two years ago there was a revenue shortfall of $439 million coming almost entirely from a huge drop in estimated payments of income taxes that are not withheld from payroll but paid on stock gains by investors who chose to cash in on their investments. A projection of that shortfall from the end of fiscal 2014 led to a projected $2.4 billion shortfall through this biennium. Fortunately, revenues recovered last year, and the state ended the year with its biggest surplus ever.
Revenues collected through April of this year were trailing projections by 1.9 percent, or $347 million, after declining 6.7 percent from the previous April. If by the end of the fiscal year revenue collections are one percent under the annual forecast, or $169 million, the state is required by law to reforecast revenues for the new two-year budget. Also, state employees who were promised a raise based on the higher revenues may not get them.
Virginia gets top marks on the handling of its finances by all the outside entities that evaluate these kinds of things. It is one of only about a half dozen states with the highest AAA bond rating. A volatile economy is challenging to predict; we should take pride in our high rating.
My concern continues to be the selective accounting that the General Assembly follows in ignoring federal monies that are available that would free up several hundred million dollars in state general funds for appropriation while providing health care to as many as 400,000 working Virginians.
Governor McAuliffe's proposed budget included these funds, but the House Appropriations and Senate Finance Committees took them out. They refer to these funds as Obamacare as though that term alone should be enough to refuse the money. Virginia turns its back on $4.4 million per day and has refused more than four billion dollars in Medicaid funds the last several years. As careful as the state is in its budgeting and counting its pennies, how can it selectively leave these monies out of its budget? It's selective accounting, bad economics, and in my view, immoral!
Ken Plum is a member of the Virginia House of Delegates.