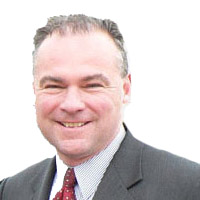 U.S. Senator Tim Kaine, a member of the Senate Armed Services Committee, joined a bipartisan group of Senators calling on Defense Secretary James Mattis to better combat sexual harassment in the military in light of the "Marines United" scandal and requesting the Pentagon develop a proactive plan to eliminate intimidation, harassment, and reprisal online and in the barracks.
"We write to you regarding reports that Active Duty and Reserve service members posted degrading comments and shared nude photos of female service members on the internet," the Senators wrote in the letter. "We are disappointed that the Department once again must react to reports of online harassment. Despite the Pentagon's attempts to crack down on this kind of behavior, it was not uncovered by Department of Defense personnel, but by investigative journalists… If it were not for the courage and willingness of the first reporter, a combat wounded Marine Corps veteran, the contemptable treatment of female service members would have likely continued unnoticed to the public. The lack of success of the Department of Defense's efforts to curb service member involvement in these kinds of groups before it became a serious problem demonstrates a fundamental flaw in the way that military leaders view and address the problem of online harassment."
The Senators continued: "As a result of our strong concern regarding this issue, we ask what proactive steps the Department of Defense will take to discover and eliminate all forms of service members' online harassment. We understand that this may be a daunting challenge, however you must agree that commanders bear the weight of attempting to address and remove all sources of intimidation, harassment, or reprisal whether online or in the barracks. The military, which instills values of integrity, courage, loyalty, and honor in all those who serve, has a responsibility to all service members to eliminate degrading behavior online long before it affects unit cohesion and readiness. We appreciate your attention to this important matter and look forward to your response."
Kaine joined U.S. Senators Claire McCaskill (D-MO), Deb Fischer (R-NE), Joni Ernst (R-IA), Dan Sullivan (R-AK), Jack Reed (D-RI), Bill Nelson (D-FL), Jeanne Shaheen (D-NH), Kirsten Gillibrand (D-NY), Richard Blumenthal (D-CT), Martin Heinrich (D-NM), and Elizabeth Warren (D-MA) in signing the letter.
Full text of the letter here.