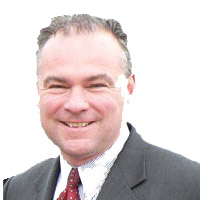 U.S. Sen. Tim Kaine joined Sens. Jeanne Shaheen (D-NH) and John McCain (R-AZ) and Representatives Earl Blumenauer (D-OR) and Adam Kinzinger (R-IL) to introduce the bipartisan Afghan Allies Protection Extension Act.
The legislation, co-sponsored by Senators Kaine, Shaheen, McCain, Ben Cardin (D-MD), Ron Kirk (R-IL), Ed Markey (D-MA), Rob Portman (R-OH,), Saxby Chambliss (R-GA) and Representatives Eliot Engel (D-NY), Tulsi Gabbard (D-HI), Alcee Hastings (D-FL), Duncan Hunter (R-CA), Ted Poe (R-TX), David Reichart (R-WA), Adam Smith (D-WA), and Steve Stivers (R-OH), will extend and reform the Special Immigrant Visa (SIV) program for Afghan civilians who risked their lives working with the U.S. government, American media and non-profit organizations.
The Afghan SIV program, which is set to expire at the end of the fiscal year, provides visas to Afghans who have provided faithful and valuable service to U.S. forces in Afghanistan and face threats as a result of their service. The bipartisan Afghan Allies Protection Extension Act would extend the SIV program for another fiscal year and institute other reforms, including the authorization of an additional 3,000 visas and expanded eligibility, so that the U.S. can keep its promise to the individuals and their families who served alongside Americans overseas.
"By expanding the Afghan Special Immigrant Visa Program, thousands of Afghans who risked their lives serving as interpreters for servicemembers from Virginia and assisting other U.S. troops, media outlets and non-governmental organizations over the past 13 years will have the chance to relocate to the United States and escape the constant threats of danger they continue to face," Senator Kaine said. "Because of their affiliations and visibility within their communities, these Afghans and their families have become targets for violence and live in fear that armed groups and the Taliban will retaliate against them. Last November, I was proud to welcome Afghan interpreter Janis Shinwari and his family to their new home in Virginia after his Special Immigrant Visa was granted. It's my hope that we can give more brave Afghans like the Shinwaris the thank you they truly deserve by giving them a chance at a fresh start in a safe place."
Last year, Kaine's staff was able to assist a Virginia constituent, U.S. Army Captain Matthew Zeller, with his efforts to help Janis Shinwari, an interpreter who saved Zeller's life in Afghanistan, secure his Special Immigrant Visa. In March 2013, Kaine wrote a letter to Secretary of State John Kerry urging the Department of State to expedite SIV processing for civilians like Janis who served alongside Americans in Afghanistan.
"We have a responsibility to fulfill our obligation to the thousands of civilians who risked their lives and that of their families to help our country during a time of war," Senator Shaheen said. "Even as we conclude our mission in Afghanistan and face tough issues at home, we have a clear responsibility to make good on American promises to our Afghan allies who are now living in fear of retribution because they believed in our mission enough to risk their lives for it."
"The Afghan men and women who risked everything to assist American forces during the war deserve to know that the United States will honor the promises made to them and their families,"Representative Kinzinger said. "This is more than just the right thing to do, it is necessary to show that we as a nation can be taken at our word both now and in the future. It is naïve to think the United States will never be in another conflict and holding up our end of the bargain today could very well save American lives down the road."
The Afghan Allies Protection Extension Act is supported by the Iraq and Afghanistan Veterans of America (IAVA), the Iraqi Refugee Assistance Project (IRAP), and the Truman National Security Project among others.