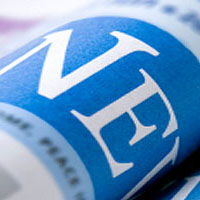 James River Writers is wrapping up the 2015 Writing Show series with an event that will help attendees take what they have learned this year and get their writing out where the public can read it.
Presented by Terri Ann Leidich, author, and president and publisher of BQB Publishing, Self and Hybrid Publishing & Step-by-Step Promotion outlines the options for hybrid and self-publishing, as well as the best ways to let the world know about your fiction or non-fiction book.
Attendees will learn which pre-book release, book launch, and post-release marketing tasks can help best promote an indie book.
And the take-aways will include detailed to-do lists that will put you on a course for increased readership.
$12 members | $15 non-members | $5 students
Social: 6pm | Show: 6:45pm
Wednesday, September 30
FIREHOUSE THEATRE
1609 West Broad Street, Richmond (free parking at Lowe's)