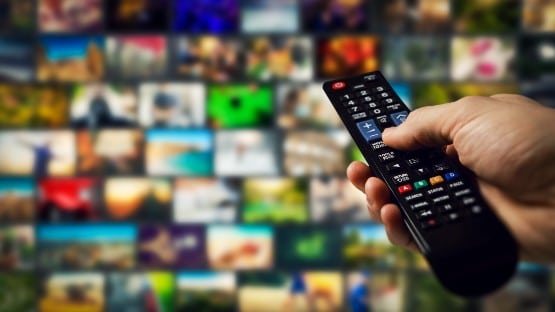 Netflix is enduring a firestorm of self-generated controversy over its move to crack down on password sharing, with the interwebs now in full meltdown with people threatening to cancel their subscriptions.
Virginia Tech economics professor Jadrian Wooten doesn't expect enough to follow through on those threats to impact Netflix's bottom line.
"Although many people on social media are threatening to quit Netflix, it is unlikely to cause a significant drop in their overall subscription numbers," said Wooten, the author of Parks and Recreation and Economics. "Netflix believes that cracking down on password sharing will realistically increase the number of subscribers, especially now that they offer a lower-priced, ad-supported option."
Netflix has been mum on exactly what it will do to crack down on password sharing, though we have some clues from what the streaming service is doing in Canada, where subscribers are now required to set a primary location, with an added fee for additional users who are given access.
The move makes sense from a bottom-line perspective, but good move on paper or not, it has sparked massive online outrage, and the growing marketplace of competitors in the streaming industry are positioning themselves to take advantage.
Beware, though, before you jump over to a new streamer, because their lenient stances on password sharing may be short-lived.
"It is highly likely that other streaming services will follow Netflix's lead in cracking down on password sharing, although they may initially delay to attract new customers who may cancel their Netflix subscription," Wooten said.