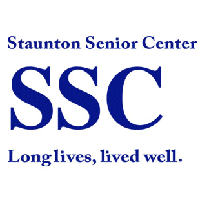 Last week sixty-five campers paid a visit to the Staunton Senior Center, along with twenty teen and adult volunteers who had planned a week of service projects to keep them busy during the last week before school.
The group entertained with songs and interviewed the members, introducing themselves and asking the older generation questions such as "What did you like to do when you were my age?". Of course the two generations discovered that they really do have some common interests! The campers had made cookies, hot/cold packs, and "Feel Better Bags" containing tissues, band aids, hand sanitizer, and throat lozenges for the Center participants.
This is the second year that Helping Hands Day Camp has served SSC, so as they left there was talk of possibly seeing each other again next summer!
More online at www.StauntonSeniorCenter.org.