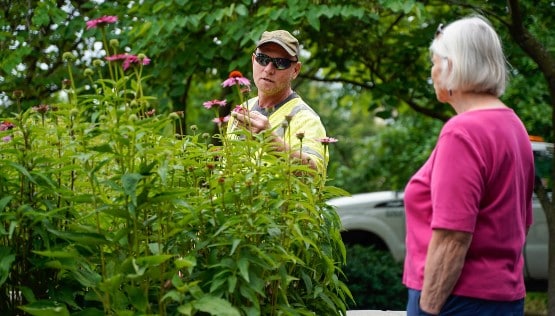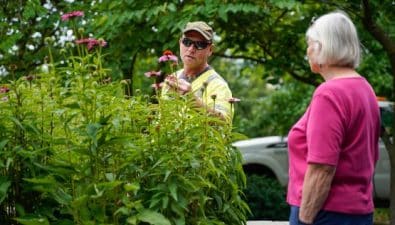 The Friendly City's June Pollinator Week is evolving into Pollinator Month because of increased community participation.
City of Harrisonburg departments are partnering with local schools and organizations to offer pollinator-celebrations and activities, supporting the National Wildlife Federation's efforts to celebrate pollinators all month long.
"As we enter the exciting month of June when our already-established pollinator beds are beginning to bloom, we are reminded of the community support that has made it possible to build Harrisonburg's Pollinator program and continue enhancing our pollinator corridor," Public Works Green Space Manager Jeremy Harold said. "June is the perfect month to promote community participation and build upon the good that takes place all year long. It is great to see the community supporting pollinator species that provide us food, while celebrating the environmental friendliness found here in Harrisonburg."
The month will include traditional Harrisonburg Pollinator Week activities such as a Guided Downtown Pollinator Walking Tour, Lunch and Learn in Liberty Park, and popular Bee Hotel Workshop, and offer a handful of new pollinator-related opportunities.
New activities include:
Pollinator Garden Volunteer Day at Keister Elementary
Pollinator education and giveaways at the Harrisonburg Farmers Market
Harrisonburg Downtown Renaissance's Best. Weekend. Ever. event kickoff including a Butterfly House Workshop and Free Library unveiling at Liberty Park
Harrisonburg Parks and Recreation's Celebrating the Firefly event at Heritage Oaks Golf Course