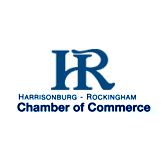 The fourth class of the Harrisonburg-Rockingham Chamber of Commerce-sponsored Building Optimal Leaders by Design (BOLD) program have been selected by the BOLD Steering Committee for the two year leadership development program. BOLD pairs future leaders with established community leaders under a mentor-mentee relationship.
"We have a great community program in Leadership Harrisonburg-Rockingham. BOLD takes leadership development to another level through individual interaction, particularly professional knowledge and personal experience sharing" according to Tom Mendez, a BOLD Steering Committee members.
The six new mentees are:
Matthew Frakes (Morgan Stanley)
Matt Beahm (Farmers &Merchants Bank)
Ritchie Vaughan (Kline May Realty)
Tim Troyer (RR Donnelly)
Vaughn Zepp (RR Donnelly)
Megan Argenbright (Brown Edwards & Co.)
"One of the keys to the success of the BOLD program so far has been the caliber of the individuals who have offered their time to be mentors" observed Cathy Welsh, another BOLD Steering Committee member. "We are thrilled to have another dynamic group of exemplary community leaders as mentors for this year's class".
These include:
Doug Driver (Lantz Construction Company)
Dick Myers (Dick Myers Chrysler Dodge Jeep)
Cary Hevener (Tactical and Survival Specialties, Inc)
Kelly Blosser (Riddleberger Brothers, Inc.)
Wayne Witmer (Harman Construction Co.)
Chaz Evans-Haywood (Rockingham County Clerk of the Court)
The goal of the Community Leadership Development Board is to encourage excellence in the development of community leadership through mentorship with an emphasis on community involvement, ethics and philanthropy.