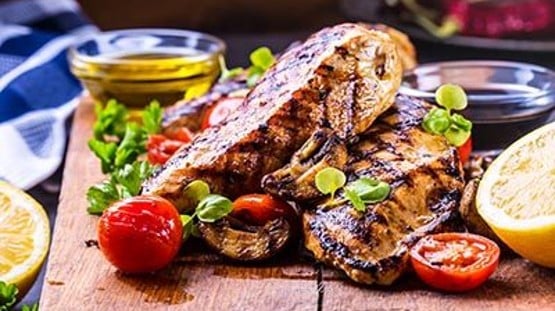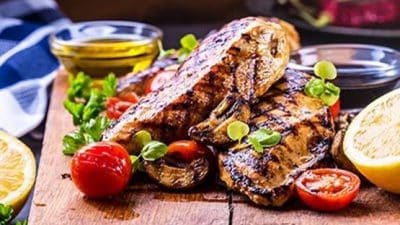 Shenandoah Valley Organic LLC of Harrisonburg will receive $3.6 million in federal funding to expand its organic chicken processing facility.
The funding comes from the Bipartisan Infrastructure Law, and is part of $59 million to be invested across the United States to increase independent meat and poultry processing capacity, expand market opportunities for farmers and create rural jobs.
The Harrisonburg facility will use its funding to purchase equipment, including new conveyor lines, building and site modifications and a new wastewater treatment system. Improvements will enable the facility to alleviate processing bottlenecks and nearly double processing capacity to 630,000 birds per week. The investment will also create 300 jobs.
U.S. Sen. Mark R. Warner visited the facility last year for a roundtable discussion about the future of the poultry industry. Sen. Tim Kaine and Agriculture Secretary Tom Vilsak were at the facility Friday to celebrate the announcement.
"The American Rescue Plan continues to deliver for our rural communities. This $3.6 million investment will allow for the purchase of updated equipment, help boost production at the facility, and create hundreds of jobs in Harrisonburg," Warner and Kaine said in a joint statement Friday.
Riverbend Meats LLC in Idaho will receive a $25 million grant to build an environmentally friendly beef processing plant in Idaho Falls, and to build custom equipment and to install nine miles of mainline gas pipe. The project is expected to double the plant's capacity from 300 head per day to 600 and increase the price ranchers receive for cattle and lower costs for consumers.
South Dakota's CNF Enterprises LLC will receive a $3.3 million grant to build a 30,000-square-foot processing facility in New Underwood, enable the company to increase the capacity to process 4,000 head per year, including beef, pork, lamb and buffalo. CNF Enterprises is a new company that was formed to help meet the increasing demand for high-quality, locally sourced meat products.
The investments support the Biden-Harris Administration's Action Plan for a Fairer, More Competitive, and More Resilient Meat and Poultry Supply Chain, which dedicates resources to expand independent processing capacity.
"For too long, American farmers and ranchers have been asked to produce more to meet increasing demand across the country and around the world, while they and the rural communities they come from have struggled to see their fair share of the benefits," Vilsack said. "The Biden-Harris Administration and USDA are taking action to advance a sustainable vision of agriculture that prioritizes the needs of our resilient producers and small businesses, strengthens our food supply chain and brings value back to rural people and places. Through investments like those I'm announcing today, USDA will continue to work tirelessly to give farmers and ranchers a fair chance to compete in the marketplace, which in turn helps lower food costs for the American people."
Secretary Vilsack announced the new investments while touring a processing facility in Harrisonburg that will be expanded with the funding. Vilsack and Deputy Secretary Jewel Bronaugh visited with local producers and members of the community to discuss the importance of these investments to the region's economy.
The USDA awarded $75 million to 22 projects under MPPEP in November 2022. In January, an additional $12 million was awarded to three more projects.